If you are not doing anything on Friday evening, come and support a great cause!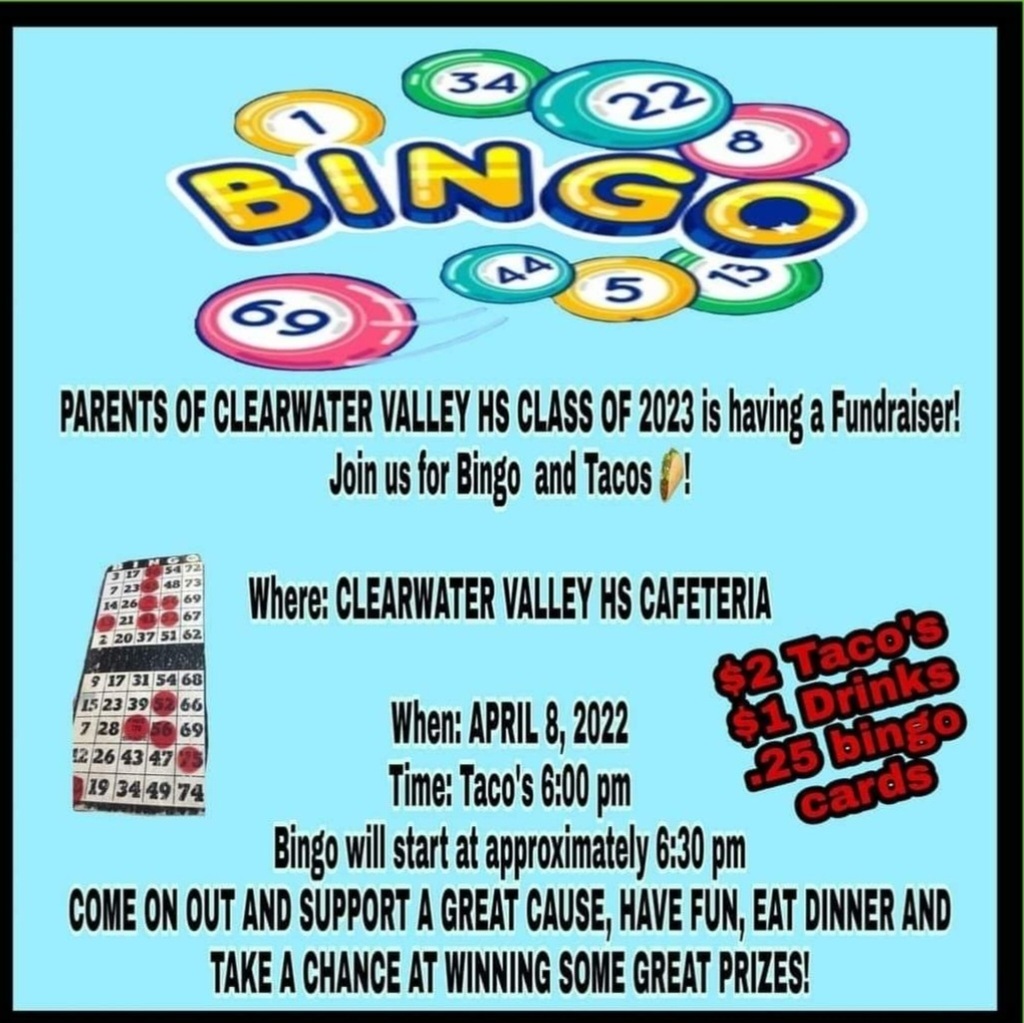 Today's Softball game vs Orofino at 5pm has been cancelled due to weather/poor field conditions. No makeup date has been scheduled yet. Also, the baseball doubleheader at Kendrick today at 4pm has also been cancelled and no makeup date at this time has been scheduled. The Softball Doubleheader vs Grangeville JV that was scheduled tomorrow 4/5, has been rescheduled for 4/6 at the same times, 3/5pm. Just a reminder, that since we are playing a JV team, the games will be on an hour and a half time limit. You can finish the inning that you are in, but no new inning can be started once you reach your time limit.

Parents and guardians, if you have concerns about the content in the books your children check out from the libraries please feel free to contact your librarian and they can put a note on your child's Valnet account to further filter what they can checkout. We strive to review the books that are in our schools to be age appropriate and you can help to ensure your children only get content that you approve of.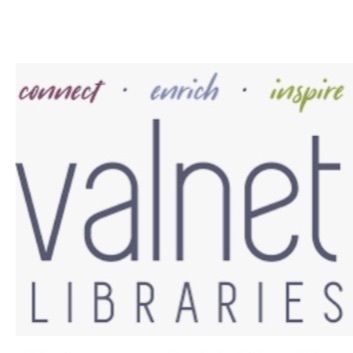 Thank you to the Upriver Youth Leadership Council for bringing in Jarrett Krosoczka and giving all student in attendance a book by author. Come tonight to community presentation at 5pm at CV Elementary school to get your book signed.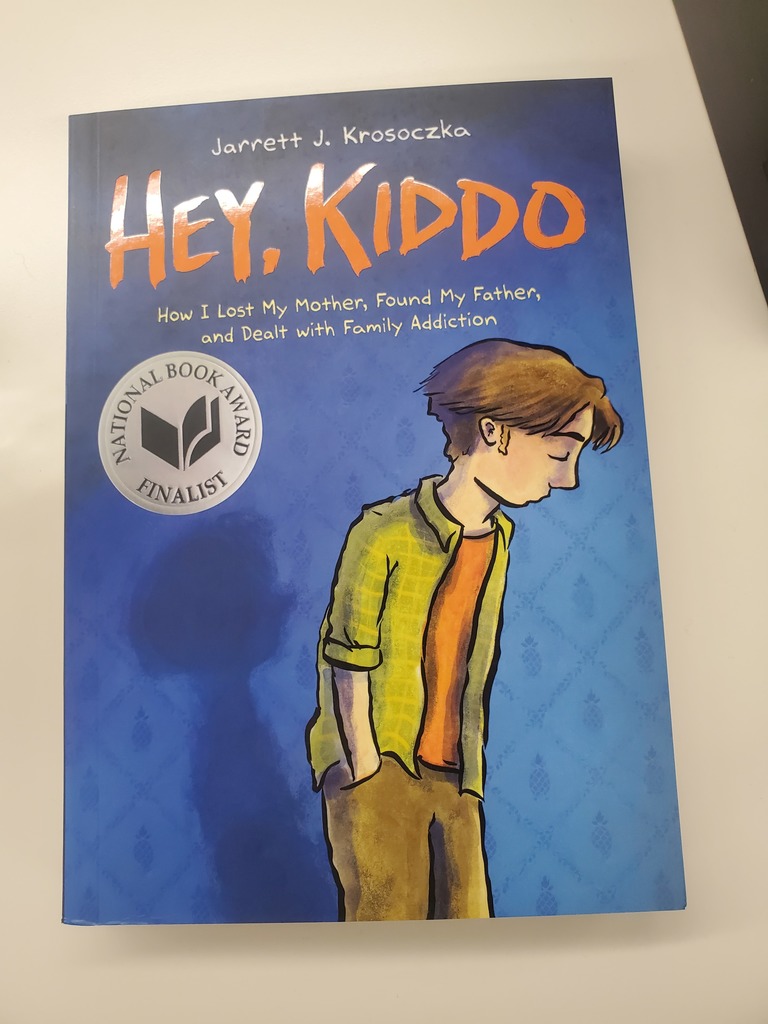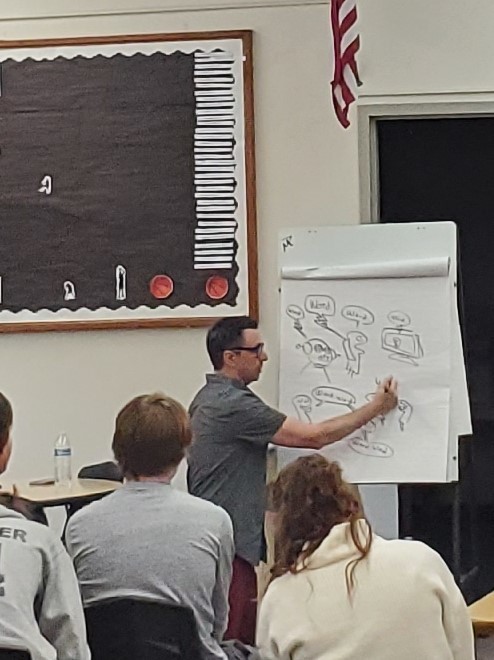 Here is the updated slate of games for Friday for our 1st Annual CV Southfork Slugfest Baseball Tournament. We moved a couple of teams around for matchup reasons. Friday 3/25 9am North Star Charter vs Prairie 12pm Clarkston JV vs Pomeroy 3pm North Star vs Troy 6pm Clearwater Valley vs Pomeroy I hope that everyone can make it down! It should be a great 3 days of baseball! Go Rams!!!
Today is our first home softball game vs Nezperce starting at 4:30 pm. Just a reminder that we do not have bleachers or concessions, so bring your lawn chairs and your snacks and come and support the girls as they take on the Nighthawks!
Jessica Ketola looking good in new CV softball uniforms. Come support our girls tomorrow evening at 4:30pm @ Fenn Field.
Come support our drama program performing "You Can't Take It With You". March 17th, 18th and 19th at 7pm each night in the CVHS cafeteria. Tickets are $5.00 at the door.
Mrs. Charley's 7th grade Ag class helping in the greenhouse.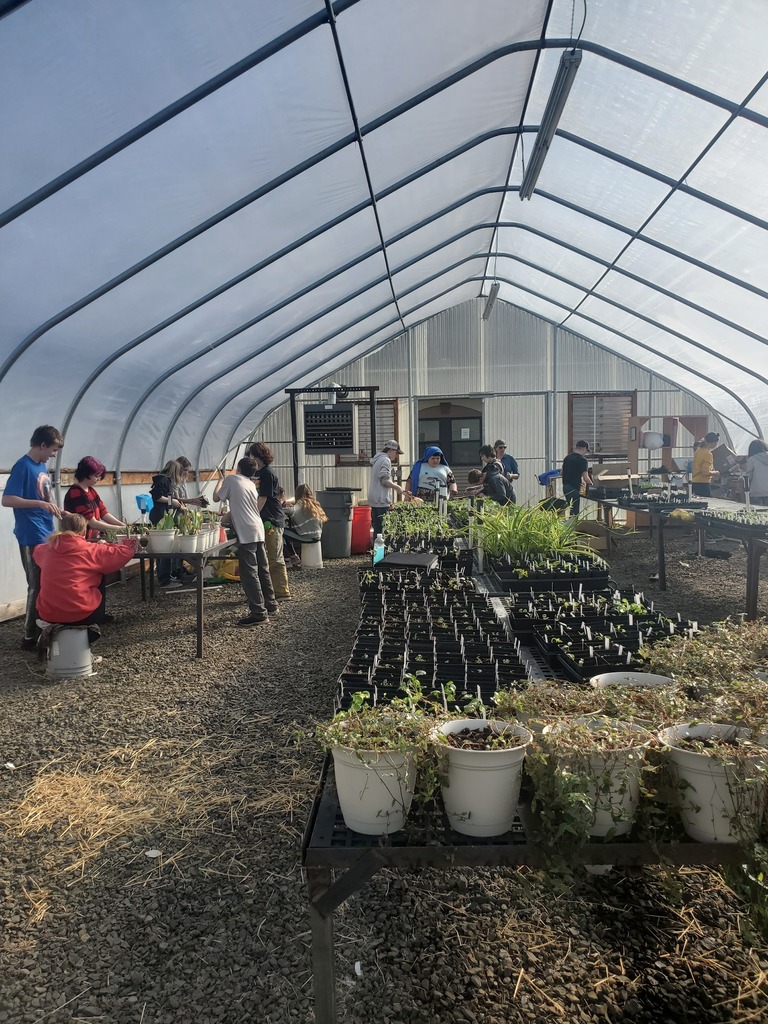 Congratulations to Mr. Martinez being awarded Student Council Advisor of the Year in Regions 1/2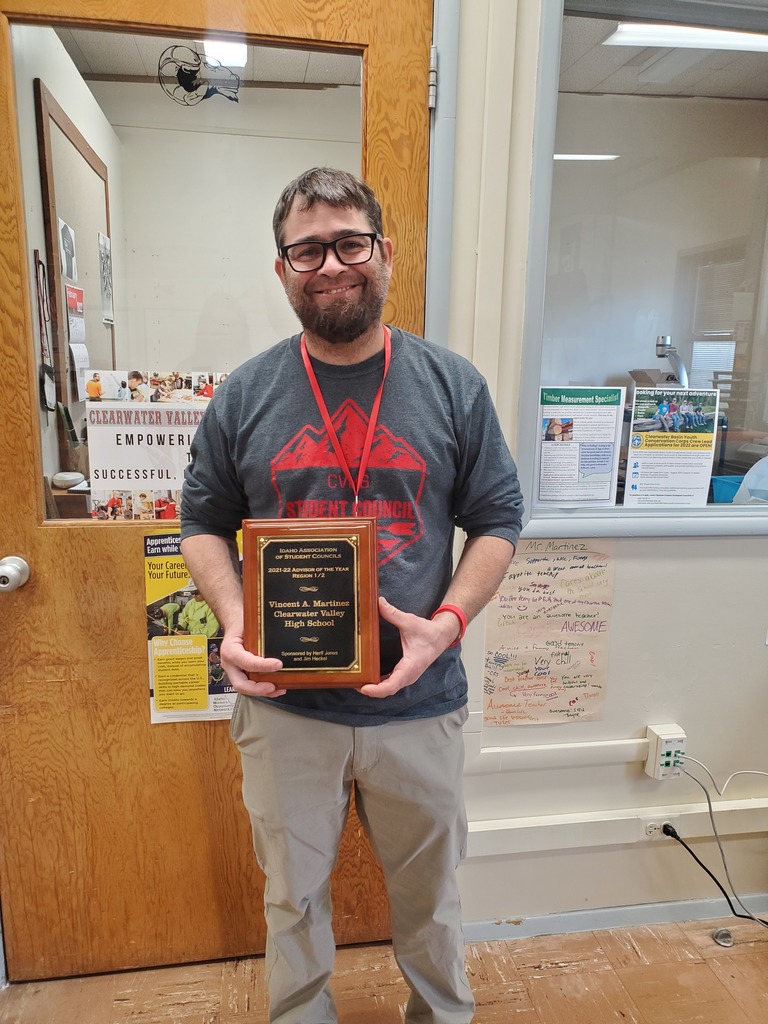 You will notice that Timberline has been cancelled on the Baseball Schedule. They have cancelled their season due to lack of participation. I am reaching out to other schools to try to get another team rescheduled for a doubleheader.
The High School Tennis match that was scheduled today at 4 pm vs Orofino has been canceled due to weather. There is no make up date at this time.

Polls are now open! Drive safe and don't forget, your vote is important to your schools and your community :)

Tomorrow is a big day for Mountain View School District! We wanted to send a reminder out to all our communities that polls for the levy vote will be open from 8am to 8pm tomorrow, March 8th. We encourage you to vote at your local polling place: ELK CITY - Elk City School STITES - Trinity Baptist Church KOOSKIA - City Hall WHITEBIRD - I00F Hall FENN - Domestic Club HARPSTER - Community Hall GRANGEVILLE - National Guard Armory CLEARWATER - I00F Hall Call (208) 983-2751 for more information on elections. Thanks
The new Drinking Fountain is installed in the Weight Room! We would like to thank our Maintenance crew of Rick Ketola, Evan Kroupa, and Mike Graves for installing it and fixing the bathroom and the electrical in the Weight Room as well! Also, a big thank you to the Curtis, Coulter and Rendish families for their donation and continued support of the CVHS Rendish Athletics Center! Also, don't forget we will be having Donkey Basketball this Friday March 4th at 7pm at CVHS Main Gym! This is sponsored by the Clearwater Valley FFA. There will be 4 teams: CLEARWATER VALLEY FFA SOFTBALL CV JH/SR HIGH STAFF CVHS STUDENT BODY This pays for the week-long State Competition in Twin Falls this coming April. Contact Hannah Lott for tickets at 916-467-6953. The AAU Basketball game that was scheduled this evening at 5:30 pm has been cancelled. If there is a make-up for this I will let you know. Go Rams!!!
Good afternoon everyone! I hope that everyone had a good weekend! First of all I want to congratulate our HS Wrestling Team for a fantastic showing at the Idaho HS State Championships down in Pocatello over the weekend. We had several kids bring home medals! Here they are listed below. Daring Cross - 2nd Keyan Boller - 3rd Jake Fabbi - 5th Louie Fabbi - 5th Bass Myers - 6th Isaac Goodwin - 6th Porter Whipple - 6th Once again Congratulations to Coach Martinez, Coach Wilkins, Coach Williams and the whole wrestling team for a great season! Congratulations to all the medal winners! The day in and day out grind of a wrestling season takes its toll on everyone and I am proud of all of these individuals as I know the community and surrounding area is as well! The Boys and Girls Senior Showcase game will be held on March 11th at Lapwai HS starting with the Girls game at 6 pm, with the Boys game to follow. One Senior is selected from each school with alternates if needed. Our Seniors are Edoardo Miconi for the Boys and Kadance Schilling for the Girls. Congratulations to you both! You will notice on the Ram Sheet this morning the game at St. John Bosco today. This is a rescheduled game from earlier this year that St. John Bosco had to cancel. This will be a 6th/7th Grade contest only. Spring Sports are in full swing and with that comes weather and cancellation and moving around of games. Hopefully the weather does not alter the schedules too much. Umps are still a shortage, so we will have to navigate through that as well. I hope that everyone has a good day and week! Go Rams!!!!!
I first wanted to congratulate the HS BB team on their season. With the loss to Genesee last night 54-49, their season has come to an end. The boys battled hard all season and with several returners coming back next year, look to take that next step. Best of luck to all of our Seniors that were on the team. There will be a Driver's Education Meeting tomorrow night in Mr. Francis room at 6 pm at the Junior High. Also, the Pops Concert slated for tomorrow night at the CVHS Gym is at 6pm, not the previous stated time of 7pm. This was a last minute change. Just a reminder that the Spring Sports Meeting is tonight at 6pm in the CVHS Gym at 6pm. Any students along with their parents, who wish to participate in JH Track, HS Track, Baseball, Softball and Tennis need to attend. Thank you and Go Rams!!!
With the HS BB District loss last night to Prairie 47-74, we will now play Genesee on Monday February 21st at 4:30 pm vs Genesee at Lewiston HS. This is a loser out contest. Just a reminder, that no season passes will work, just IHSAA issued passes. The JH Volleyball team plays tonight at Orofino at 4:30 pm. Orofino plays all of their home JH Volleyball games at the Orofino Elementary. Safe travels to those that are going.
Join us next Wednesday, February 23 at 6:00 pm in the High School Gym for an evening of Jazz. This will feature jazz music from bands and choirs from grades 7-12.