Mr. Johnson's 8th Grade Science class has studied astronomy this semester. As part of the unit, students graphed out the astronmical units (A.U.'s) of each planet from the sun. They also added some artistic touch. Pictured are Talia Zechmann and Bella Matalamaki who won 1st and 2nd for their creations. Both were awarded collector's half dollars for their efforts.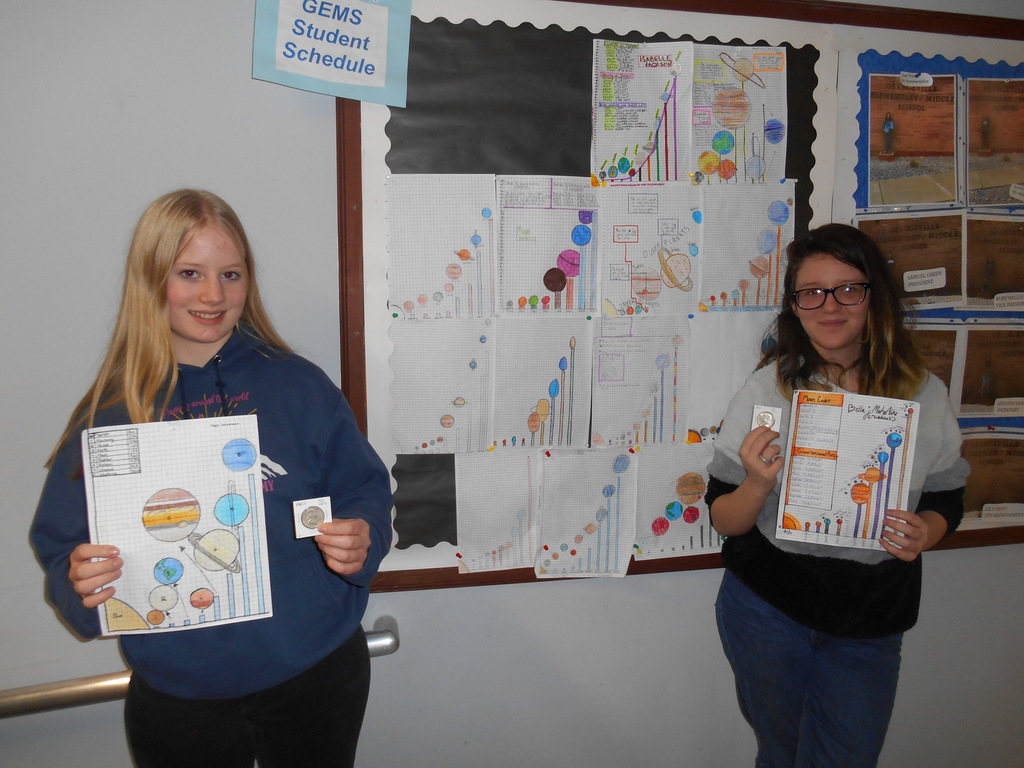 On Thursday and Friday (March 10 & 11th) the GEMS 4th grade classes put on the annual play, THE ADVENTURES OF LEWIS AND CLARK! Each class did a great job. Hard work pays off!!


Middle School Band & Choir Concert (and GEMS JAMMERS!) Tuesday, March 15th 6:30 pm Multipurpose Room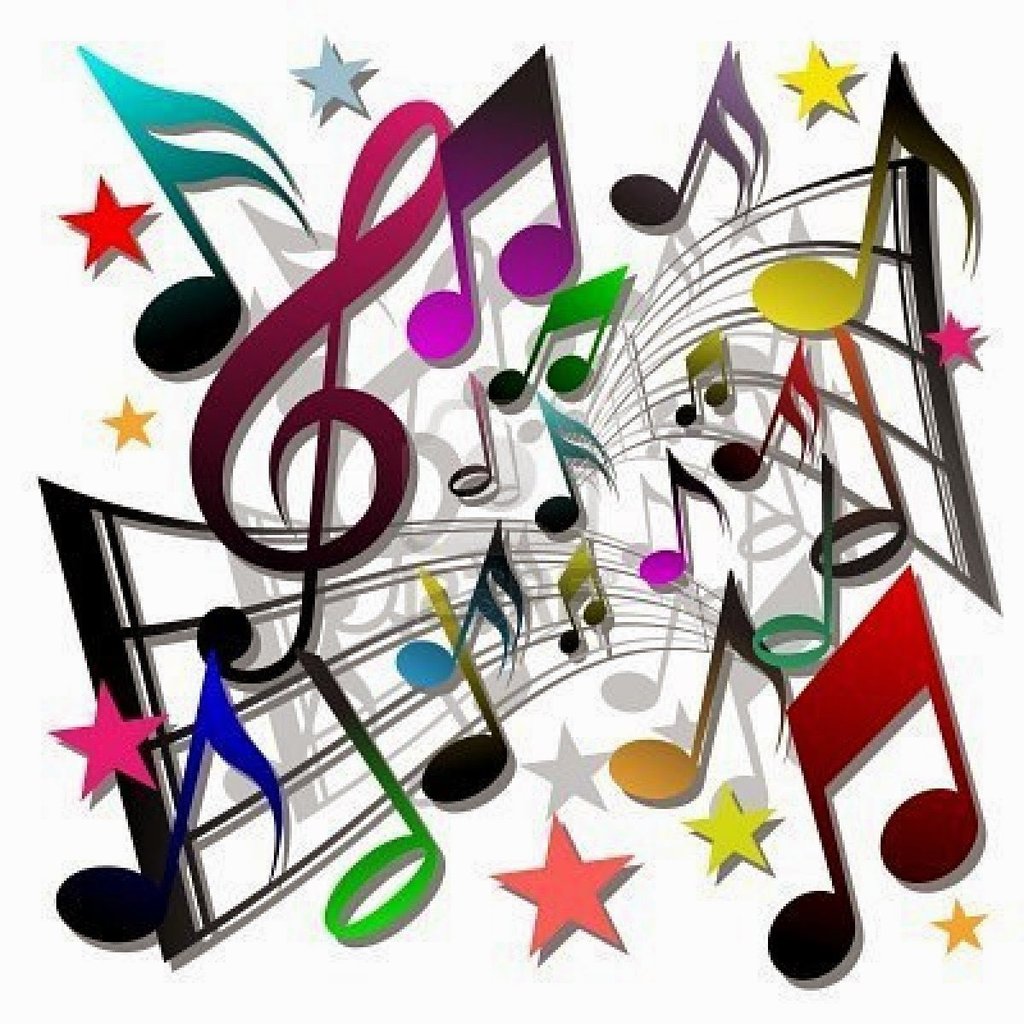 Dr. Joel Brown of Brown Family Vision came into GEMS Middle School Science classes to teach students about eyeballs. Dr. Brown demonstrated the dissection procedure of sheep eyes and the students worked in groups dissecting eyes and identifying parts. GEMS thanks Dr. Brown for continuing to support local education and coming in to help teach students. This is Dr. Brown's 4th year in helping with the eye dissections.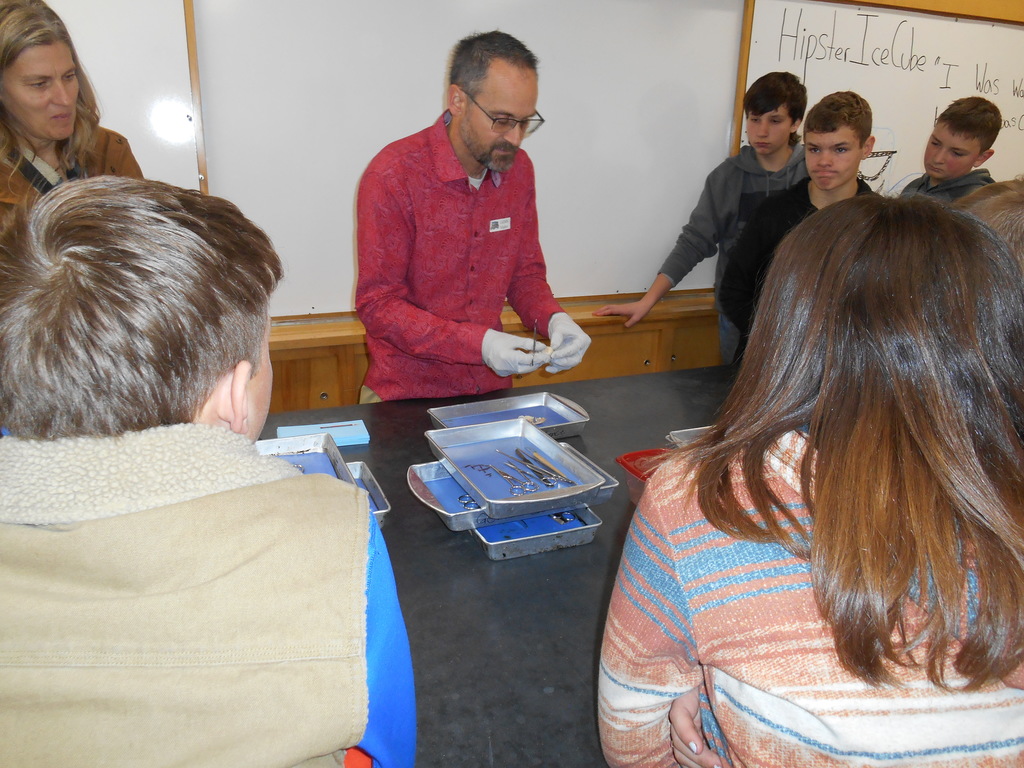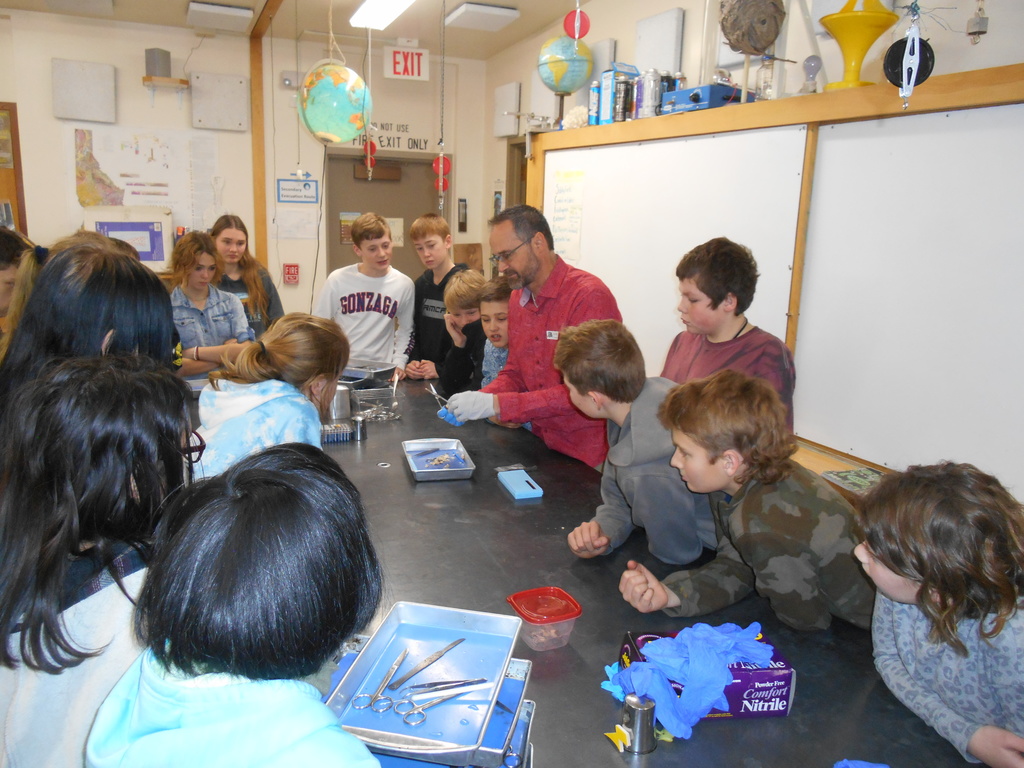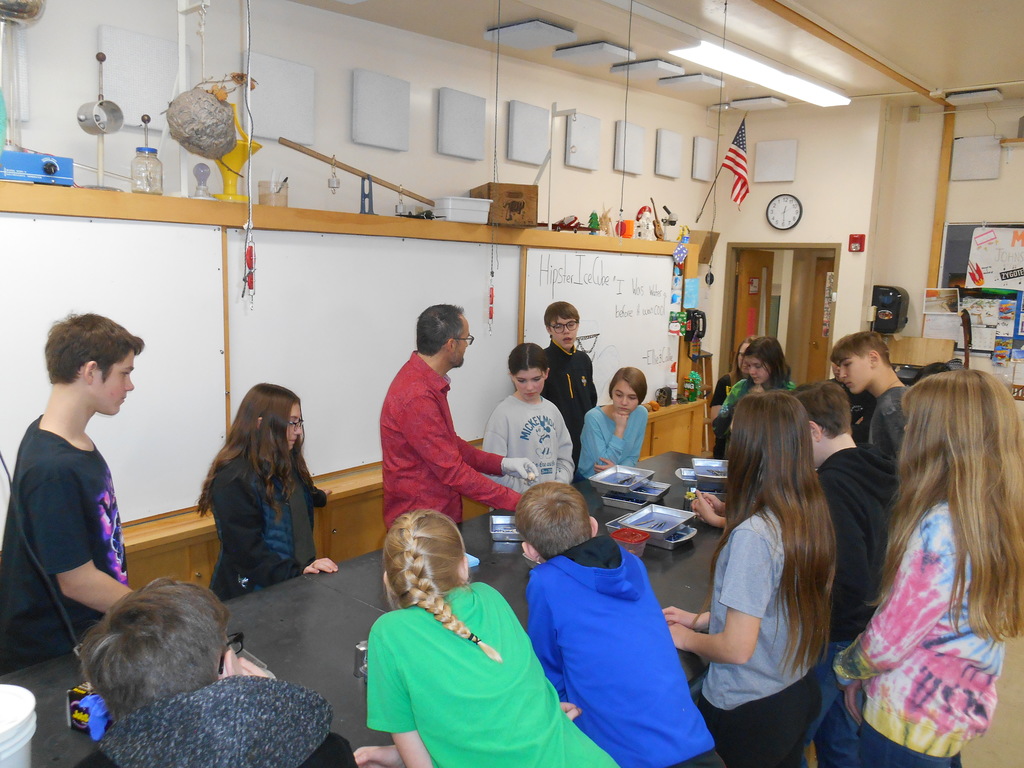 GEMS Middle School Science was treated to a talk about science and its importance in the medical field by Dr. Matthew Told. Dr. Told shared a plethora of knowledge, life experiences, and funny stories with students. GEMS would like to thank Dr. Told for sharing a day with the students.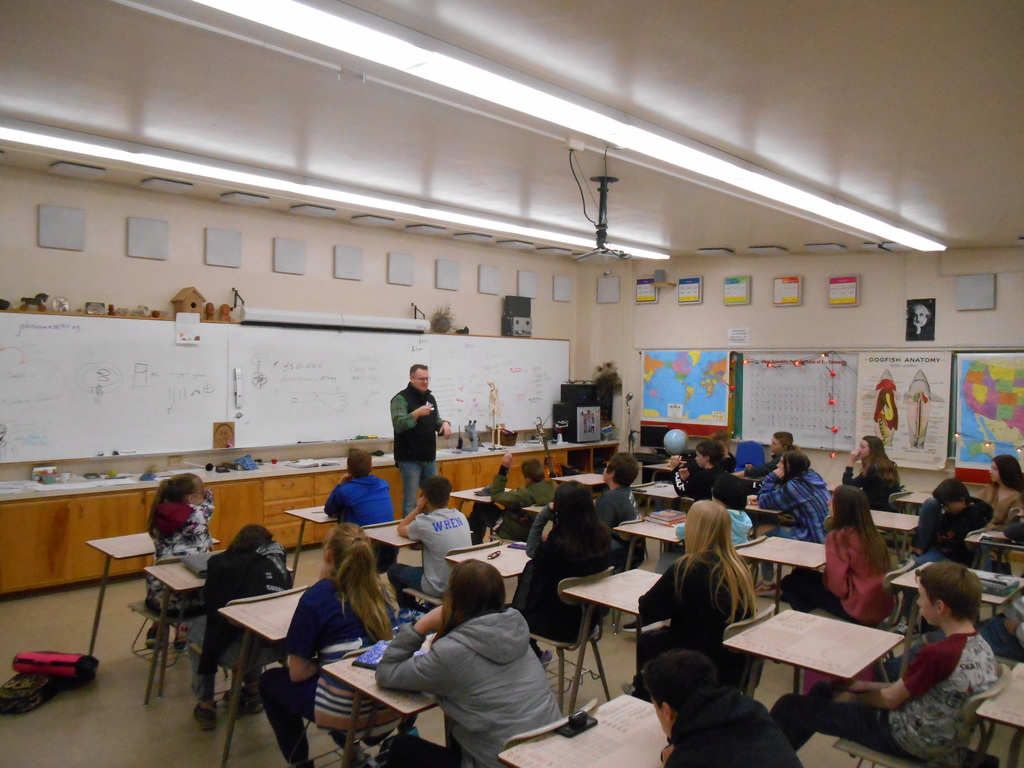 The 4th Grade Lewis and Clark Musical is Thursday (VanGunten) and Friday (Bearden) this week at 9:15 in the Multipurpose Room.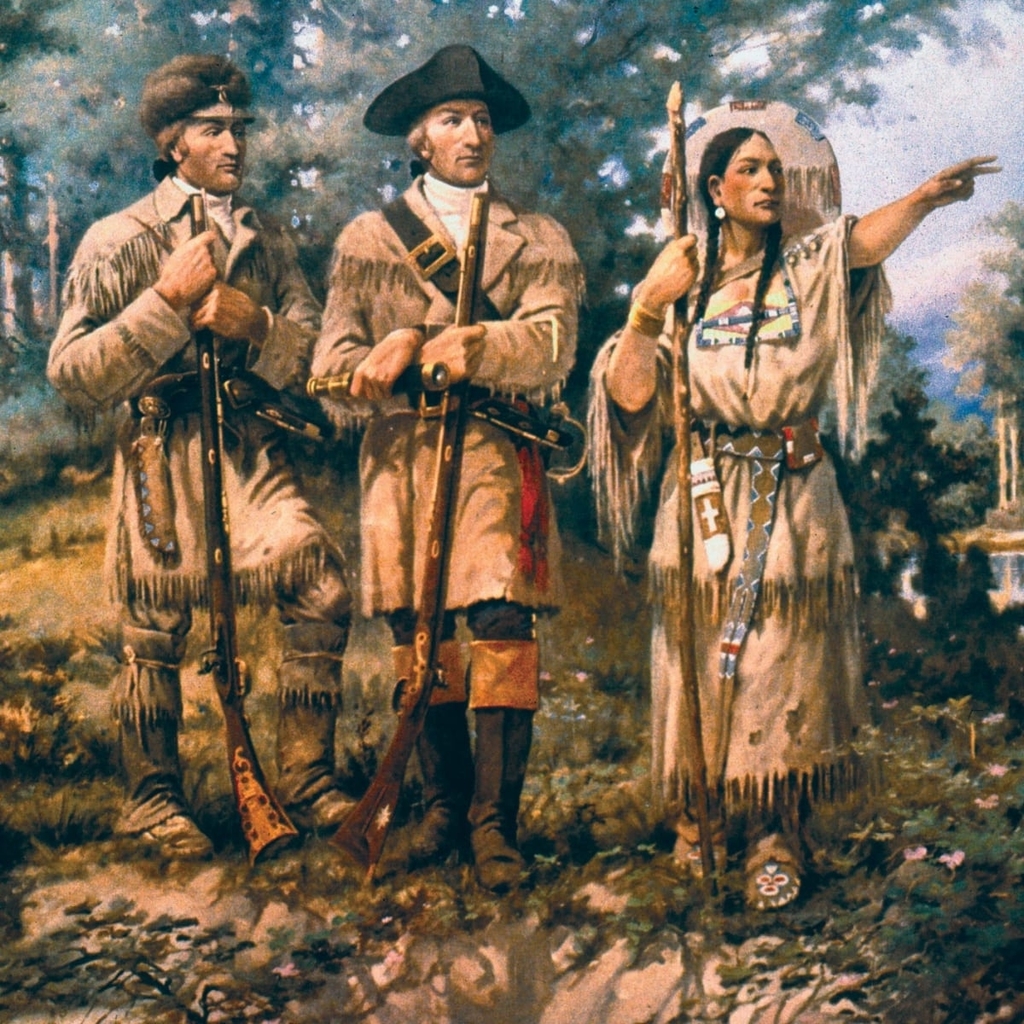 Polls are now open! Drive safe and don't forget, your vote is important to your schools and your community :)

Great job to all of the Solo & Ensemble people who performed Friday night, and good luck to all who are going to Moscow to be judged on Wednesday. We are so proud of all of the extra time and hard work that you have put in! Overall, Grangeville has 40 students participating!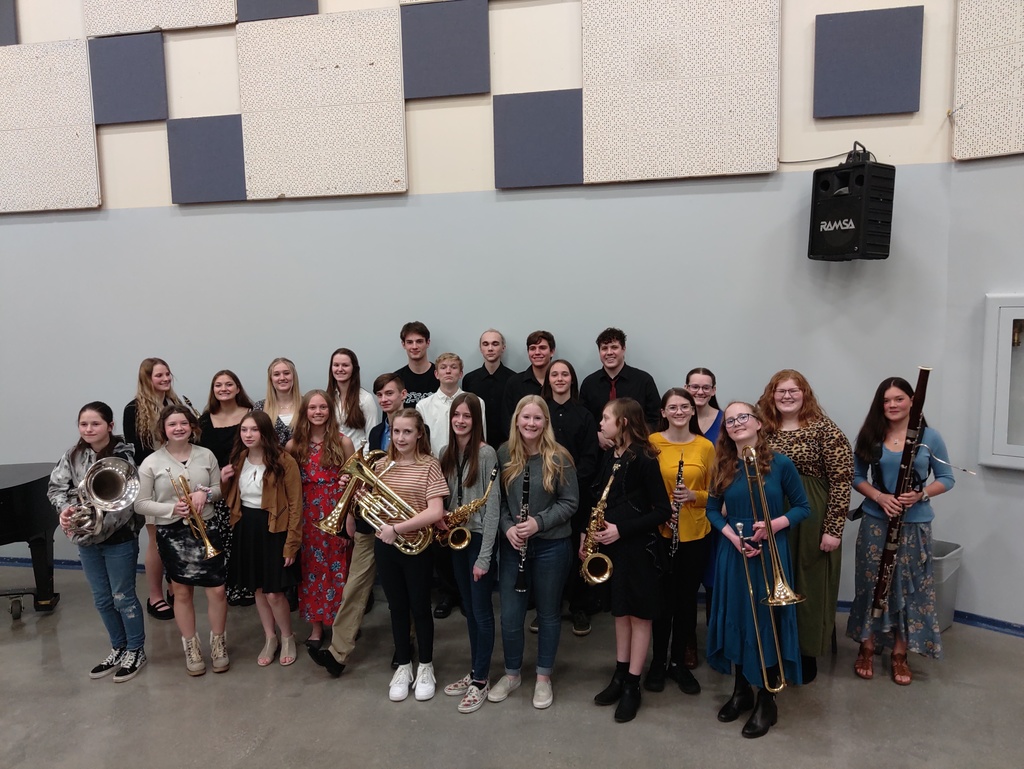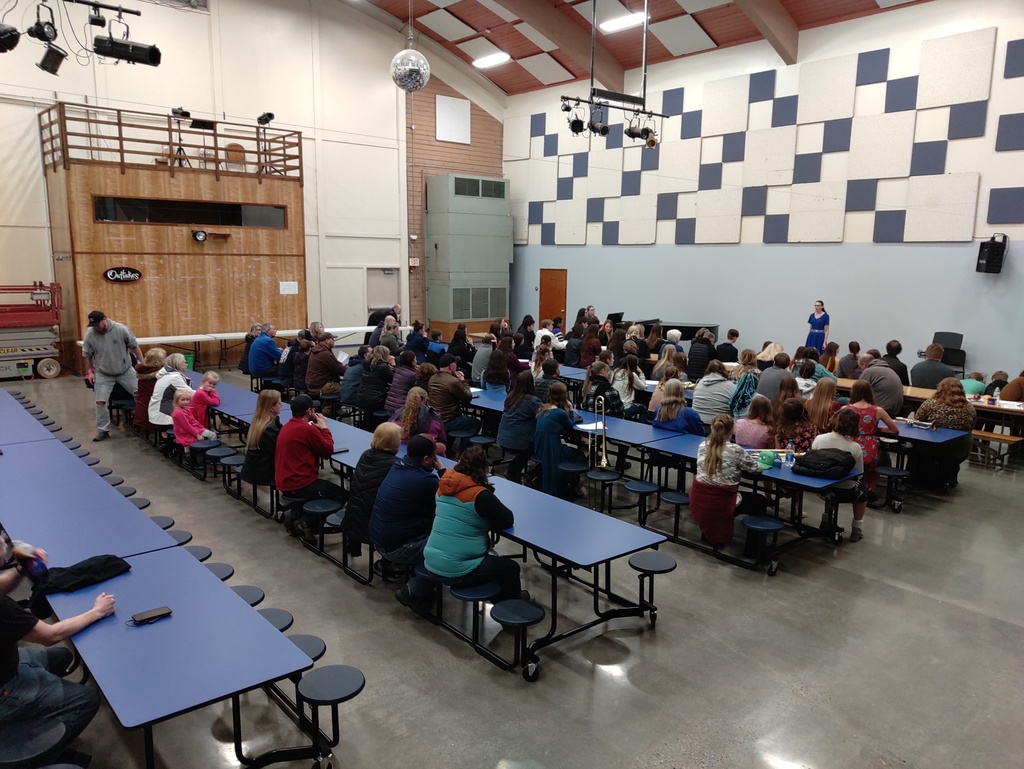 Tomorrow is a big day for Mountain View School District! We wanted to send a reminder out to all our communities that polls for the levy vote will be open from 8am to 8pm tomorrow, March 8th. We encourage you to vote at your local polling place: ELK CITY - Elk City School STITES - Trinity Baptist Church KOOSKIA - City Hall WHITEBIRD - I00F Hall FENN - Domestic Club HARPSTER - Community Hall GRANGEVILLE - National Guard Armory CLEARWATER - I00F Hall Call (208) 983-2751 for more information on elections. Thanks
Dr. Seuss week was fun in third grade!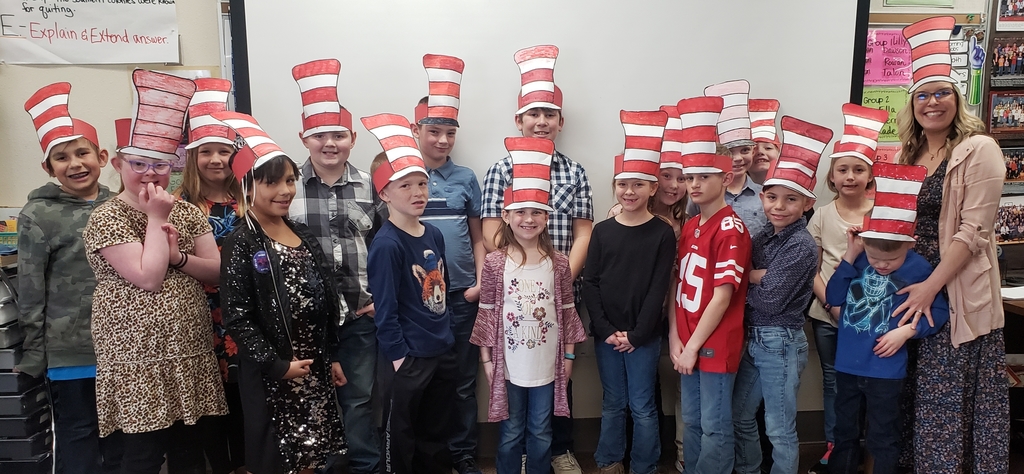 Bryan and Anna Wren had a calf freeze last week and they brought it into 7th grade science to dissect. Anna, with the help of her sons Lucas and Garret, successfully opened up the calf and extracted the heart, lungs, and liver for students to observe and examine. The students had recently studied the organ systems, so this was a wonderful opportunity to see real life application of science lessons they have learned. Thanks to the Wrens for helping us learn about calves and their organs. Mr. Johnson science.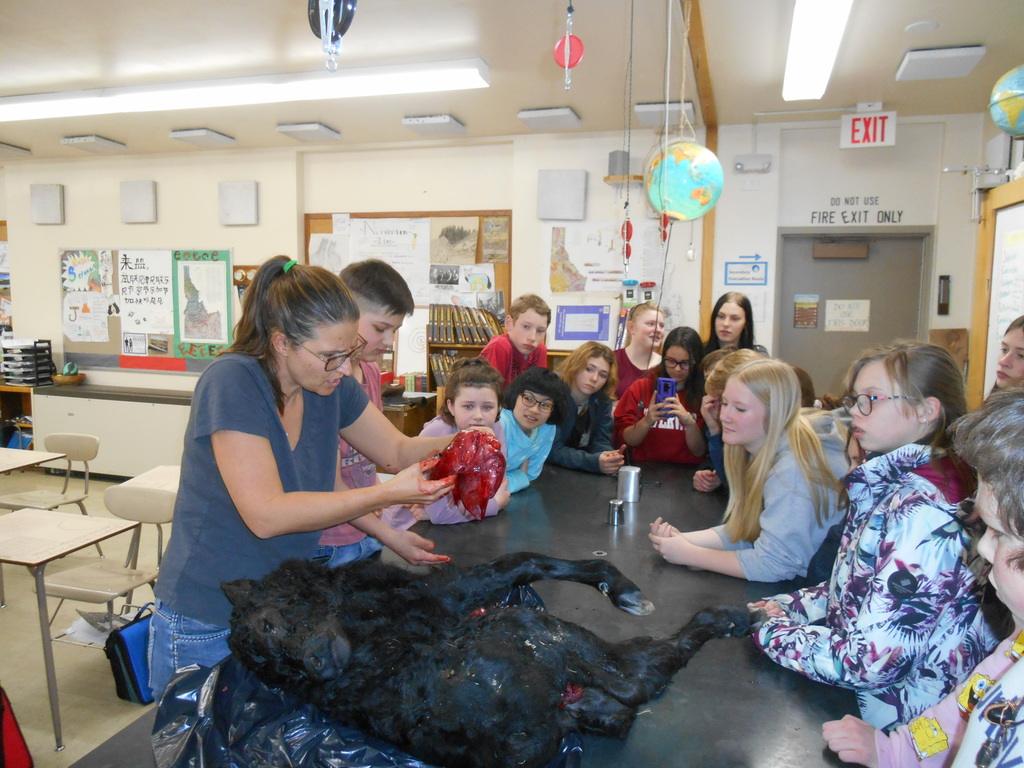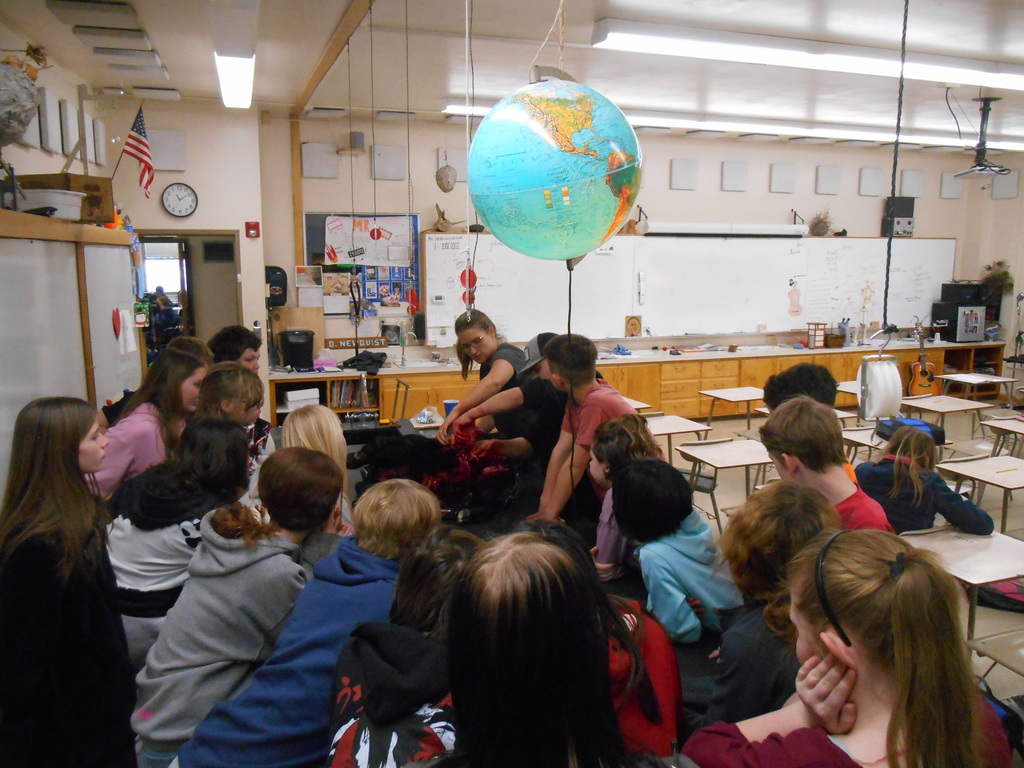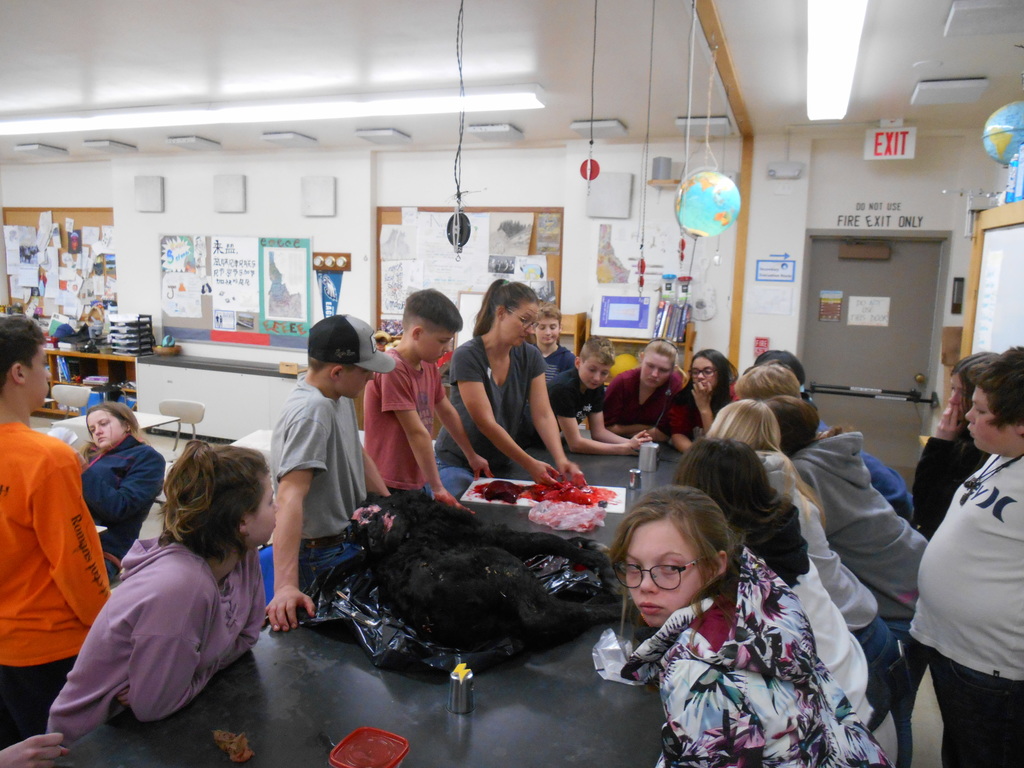 GEMS Talent Show TONIGHT! 6:30 Multipurpose Room


The GEMS talent show will be held on Thursday, February 24th at 6:30 PM in the Multipurpose Room at Grangeville Elementary Middle School. Enjoy a night of spectacular entertainment by our very own students, with a bonus performance from select, very talented, staff members. This is a night you won't want to miss!

A parent letter went home with 8th graders this week. Any and all 8th graders are invited to attend. Learn more about what the Grangeville High School music department can offer your student! Join the meeting February 28th at 6pm in the GEMS band room.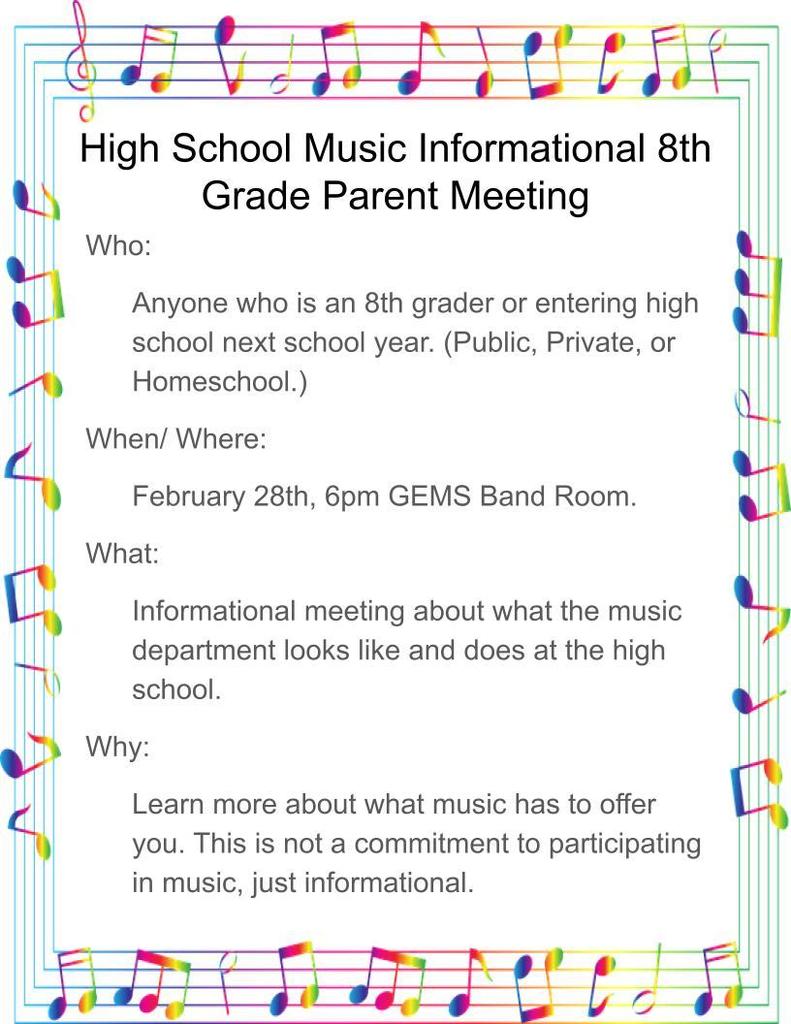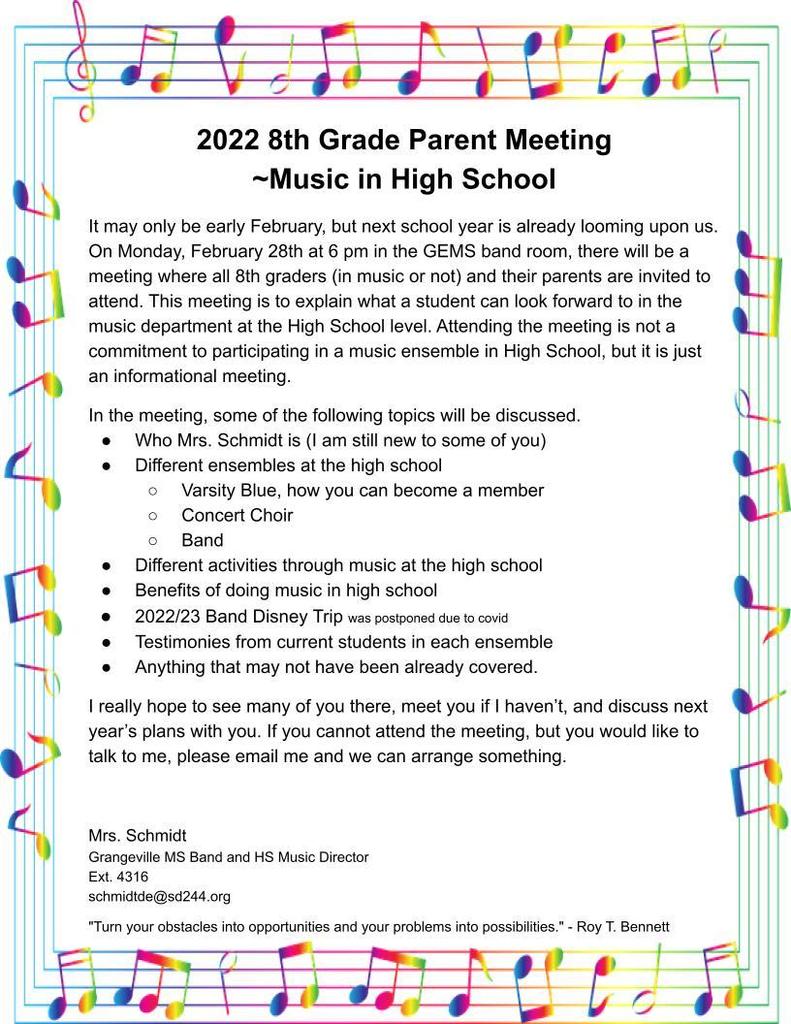 Thursday the Middle School band brought their color pencils to band class and analyzed their music to color all the same parts the same color. It created a rainbow on their music, and helped them identify patterns in their music that will help them as they learn and play the music. This song, "The Banana Boat Song" will be preformed at the next concert on March 15th at 6:30 in the MPR.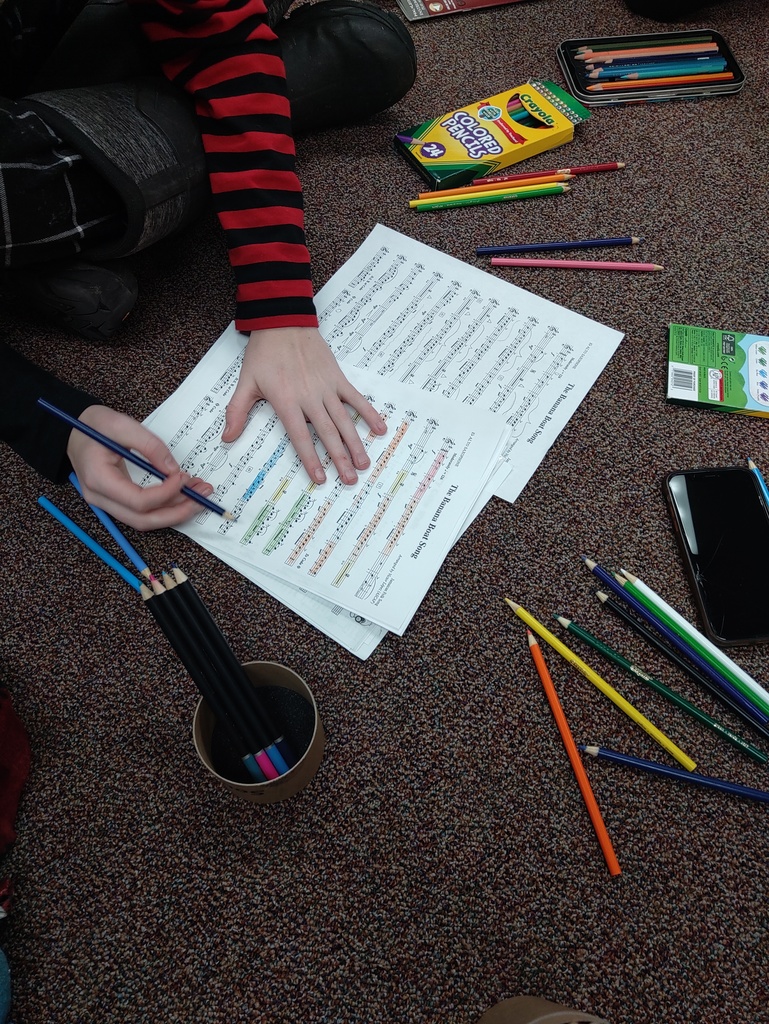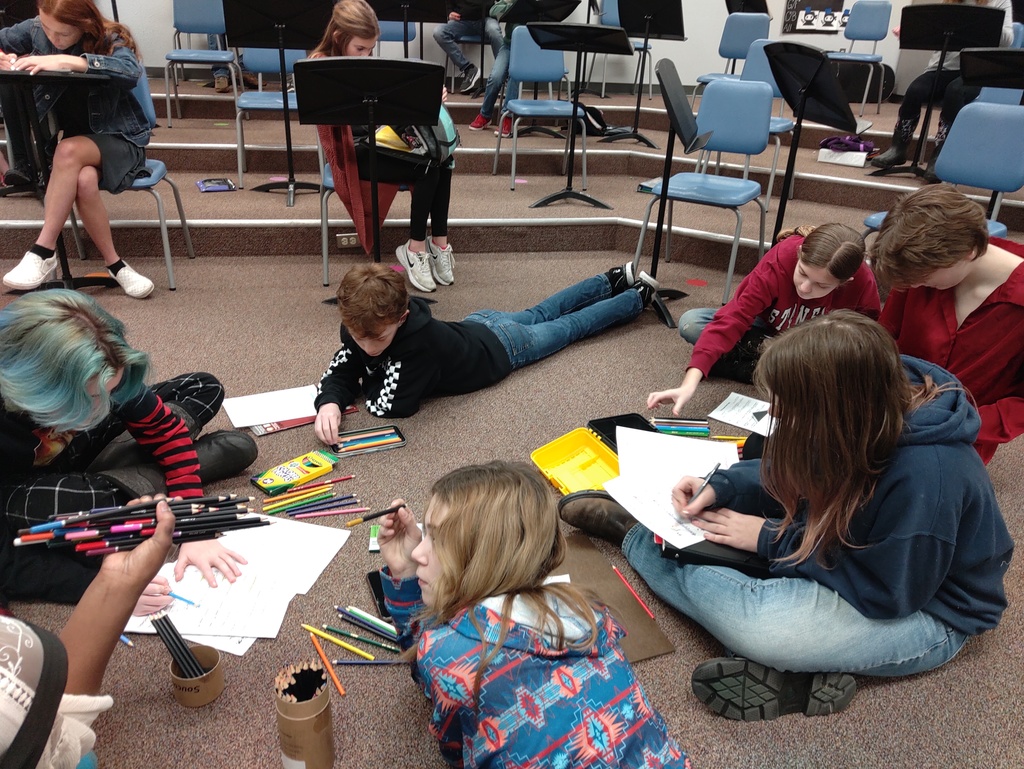 No school for students Friday and Monday the 18th and the 21st. Enjoy the long weekend!
Here's a great example of cross-curricular learning! What a cool project! Our 4th and 5th grade teachers used PTO wish list money to purchase a classroom set of Makey Makeys. In social studies, Mrs. Bearden's class learned how to use them to design interactive posters for Black History Month. Before the students could construct their posters, they had to research and write a nonfiction narrative. During science, they learned about electricity and how circuits worked. Once they understood circuits, the class learned how to use the Makey Makeys to construct open and closed circuits. For computer science, they learned how to code in Scratch and record their voices reading their narratives. Finally, they were able to use their knowledge to construct their posters and present them to Mrs. VanGunten's class.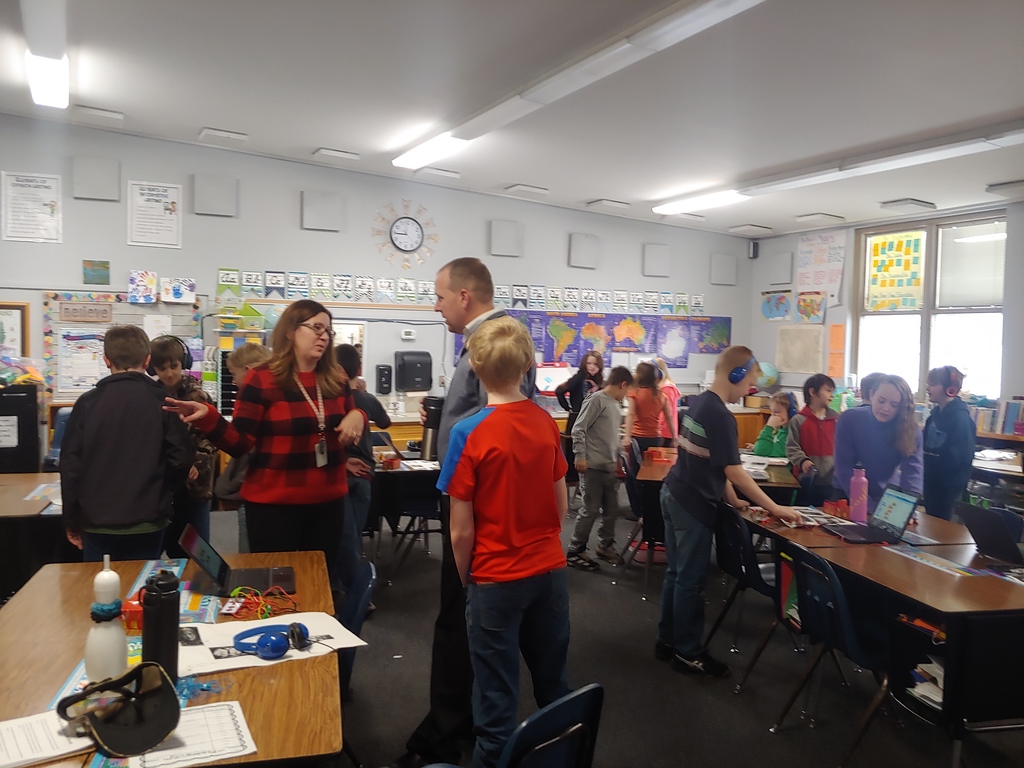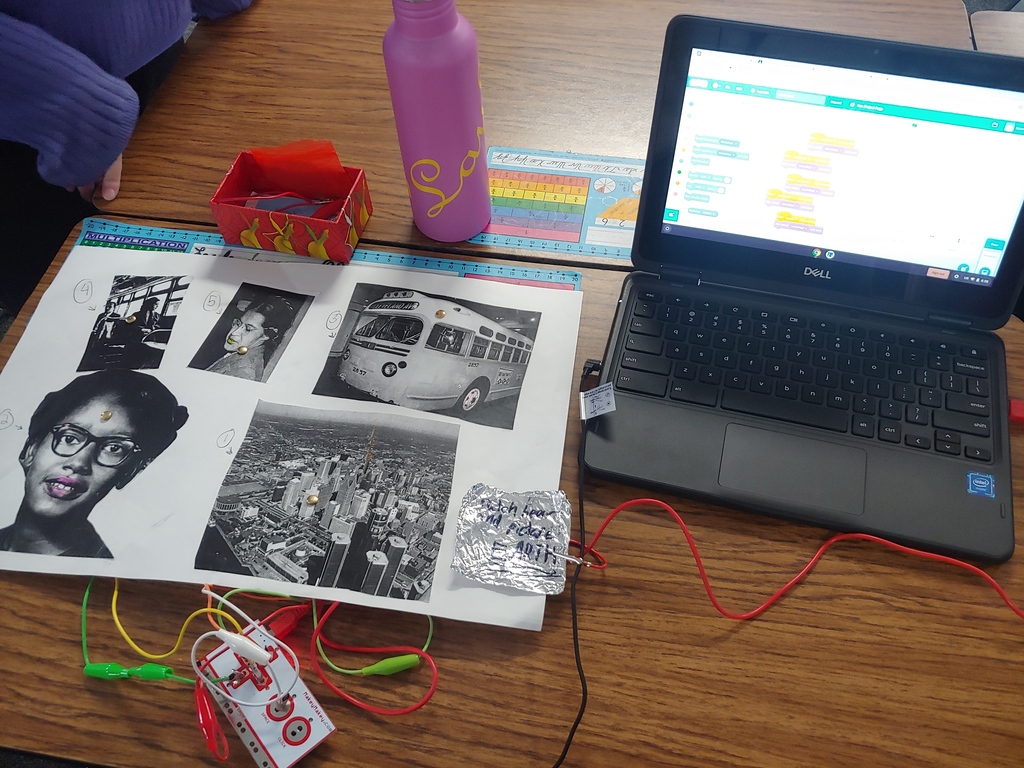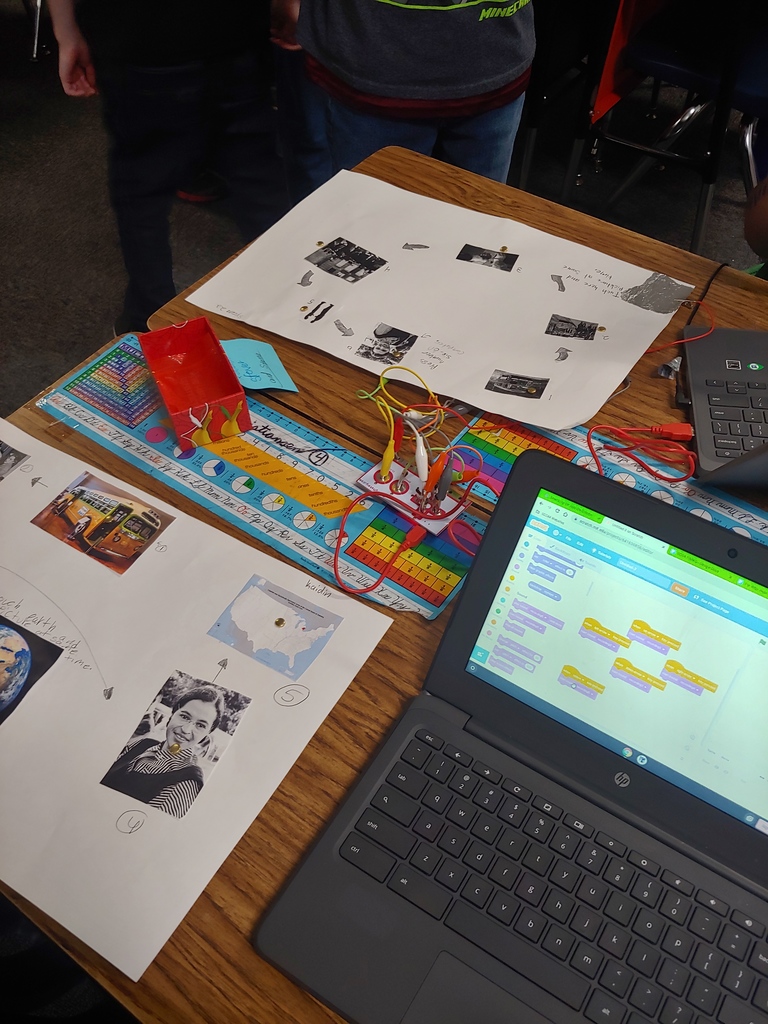 The GEMS Talent Show will be held on Thursday, February 24th @ 6:30 pm in the Multipurpose Room at Grangeville Elementary Middle School. Enjoy a night of spectacular entertainment by our very own students, with a bonus performance from select very talented staff members. This is a night you won't want to miss!


The GHS Drama Club will be preforming DEATH BY CHOCOLATE on February 24th - 26th. This is a FUN family activity you won't want to miss!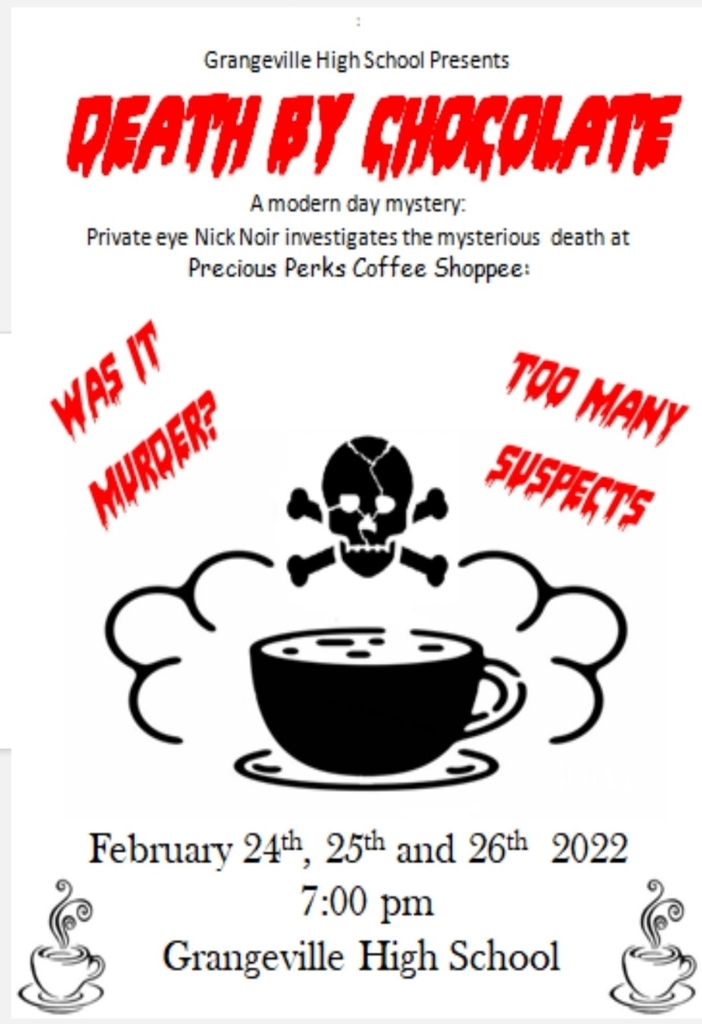 Early voting for the levy has begun and will continue until March 4th. The polls will be officially open March 8th. If you need more information about levy, please navigate to our website via the following link:
www.sd244.org/page/levy
To stay updated on the levy and other MVSD related events, feel free to download the Mtn. View SD App on any App Store. Thanks and have a great night.