Varsity Blue is selling Singing Valentines! Find a VB member to purchase one, or pay for it at the GHS office. For GHS, GEMS, and in Grangeville City limits only. Money raised goes towards buying music for the choirs.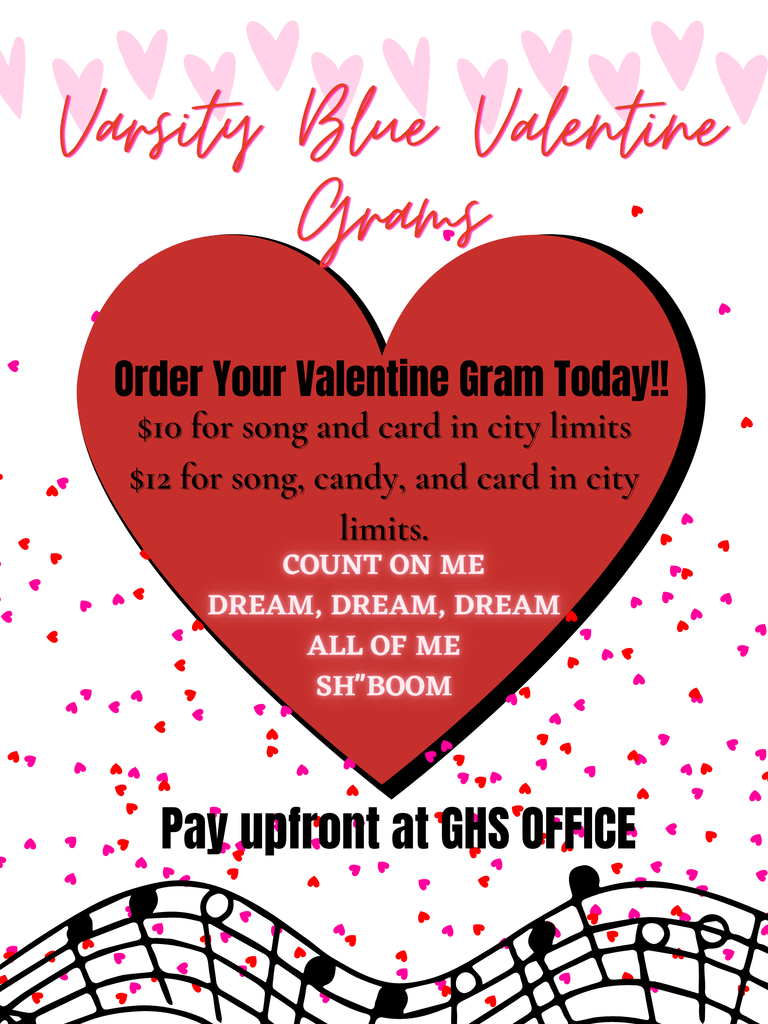 Grangeville High School Drama is putting on a play!! This is a fun evening for the whole family that you won't want to miss!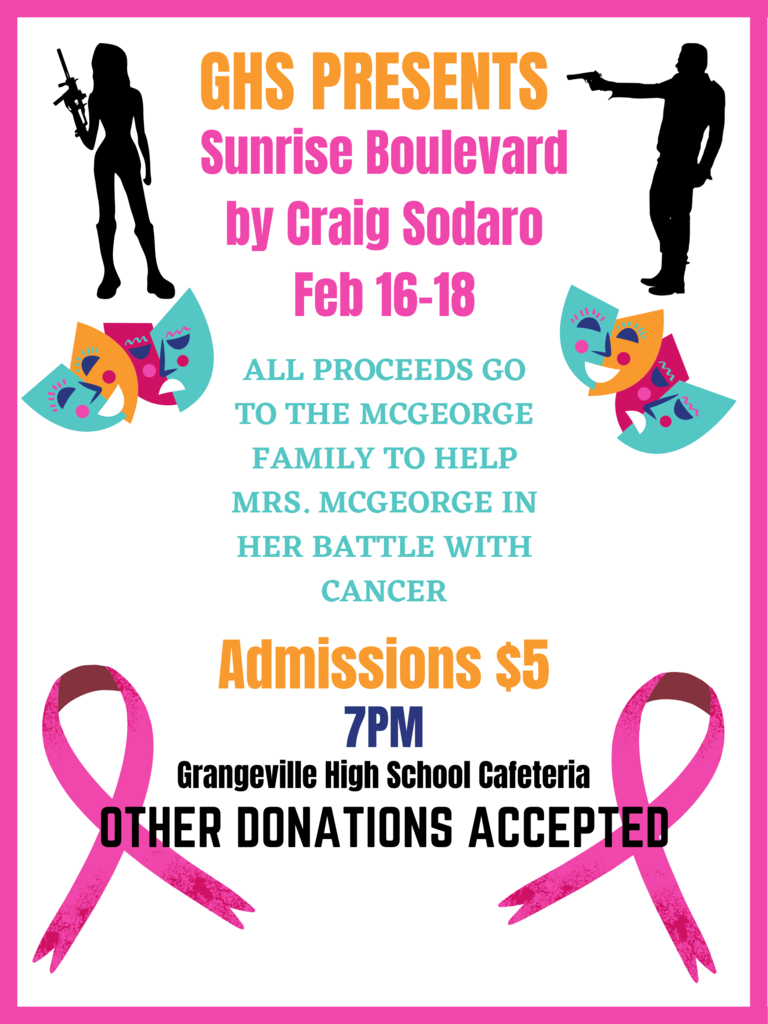 GEMS Talent Show is coming up!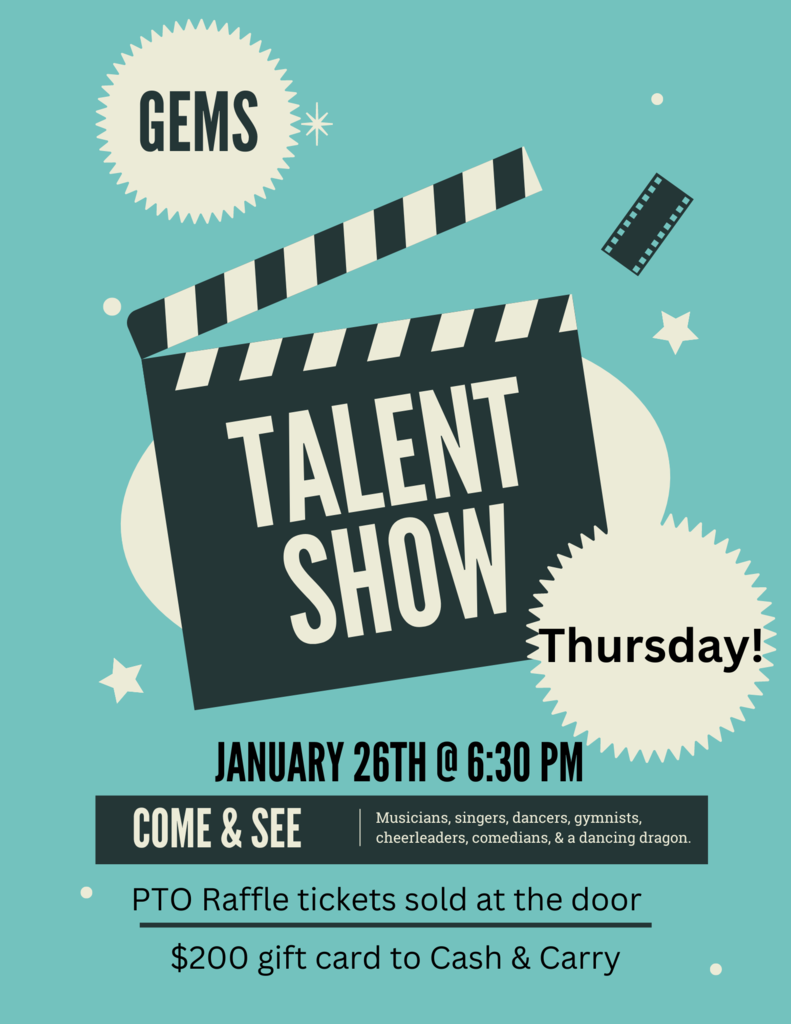 Middle School Concert on Tuesday!! See ya there!!
Since RESPECT is one of our core values that guide our school expectations and it is the value of the month of January, we are making a Word Cloud of our own--similar to the one you see here. All GEMS stakeholders are invited to submit five synonyms that relate to how they show respect or feel the respect of others. Nouns, verbs, and adjectives are all fine. Phrases do not work very well in Word Clouds--so just use single words. In a word cloud, any responses that get mentioned by more than one person are bigger-- so if multiple people mentioned it, it will be bigger on the Word Cloud image on our final product.
https://docs.google.com/forms/d/e/1FAIpQLSdmfpuV5txdGJTeHh0KeAcl2-1RrI462MbjXEjUI4OPKDs-4Q/viewform?usp=sf_link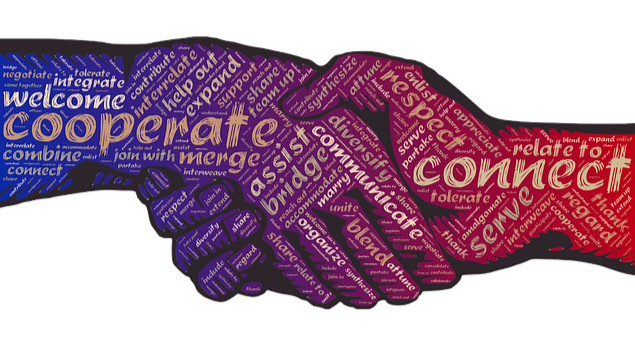 GEMS Talent Show is coming up! Auditions are Tuesday, January 10th! Sign up in the office for your time slot!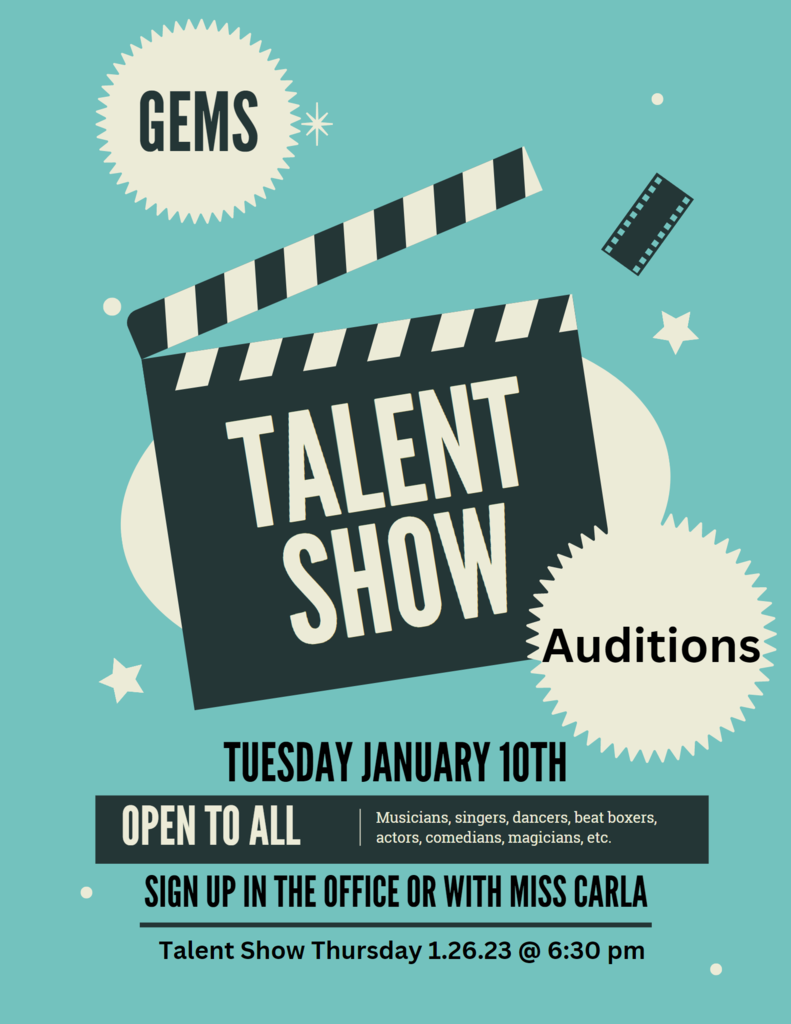 Due to drifts and wind, we will have a two hour delay in school starting tomorrow. At this point, the plan is for the bus routes to run two hours later. Keep safe and warm.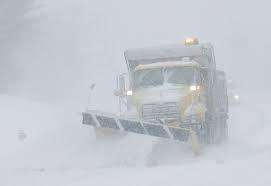 Come "Rock Around the Holidays" with us @ GEMS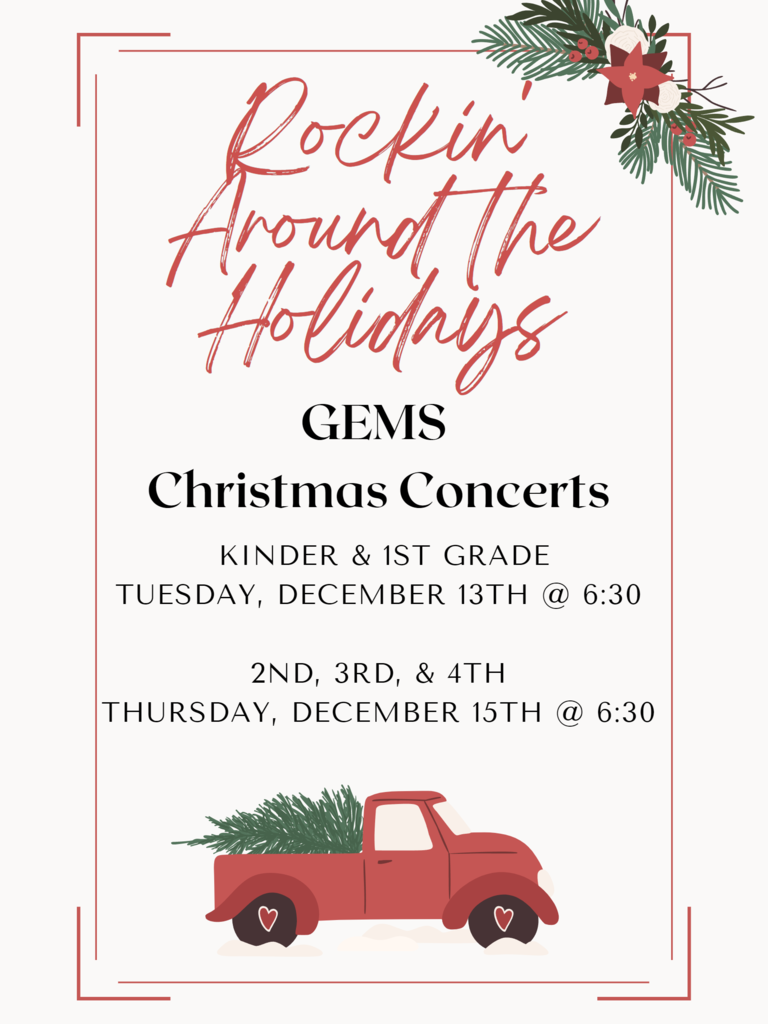 Bulldog Cards for Sale at GEMS and GHS or from Miss Carla. They make GREAT stocking stuffers. Support the local businesses that support our schools!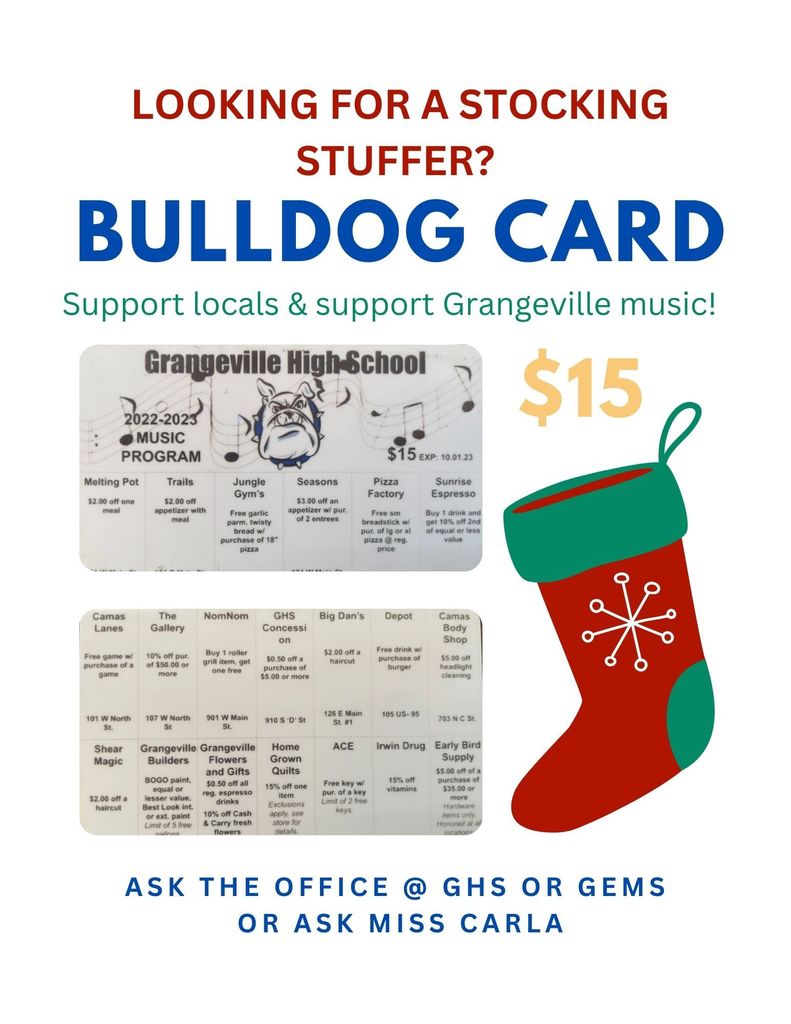 Winter Magic Tree Lighting Ceremony in the Park Saturday, 11/26 at 5:00 PM. Kindergarten - 4th Graders and the Middle School Choir will be singing "Rockin' Around the Christmas Tree" and "Marshmallow World" at this fun community event that kicks off the Christmas Season in Grangeville. (Thanks to the Idaho County Free Press for a photo from a previous year.)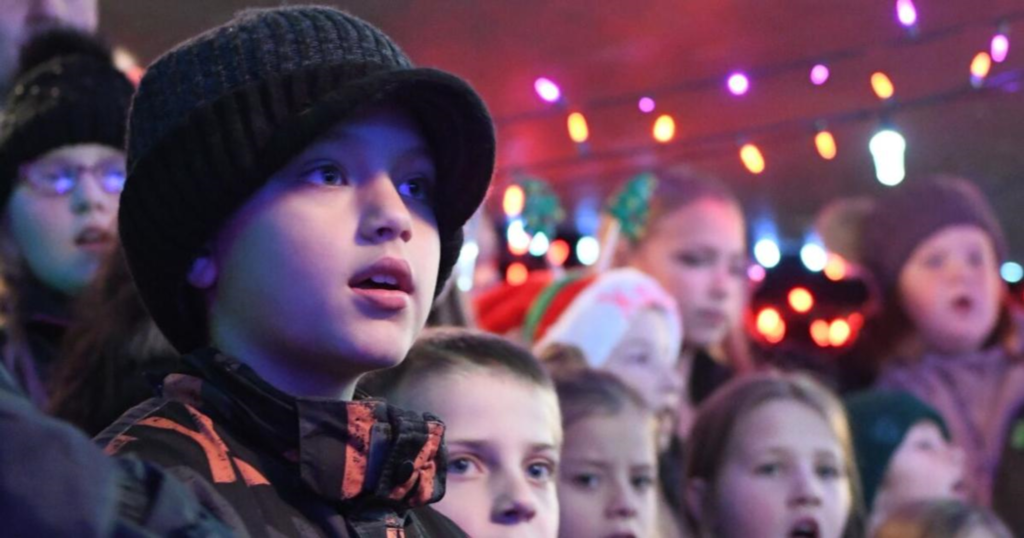 The school board meeting at CVE has been moved from the library to the CVE gym. Please enter through the playground gates.
PTO Movie Night & Silent Auction--Charlotte's Web. GEMS Gym on Friday, November 18 at 7 PM. Free movie. The concession stand will be open. The Silent Auction will be available for bids. Proceeds benefit the GEMS Music Program.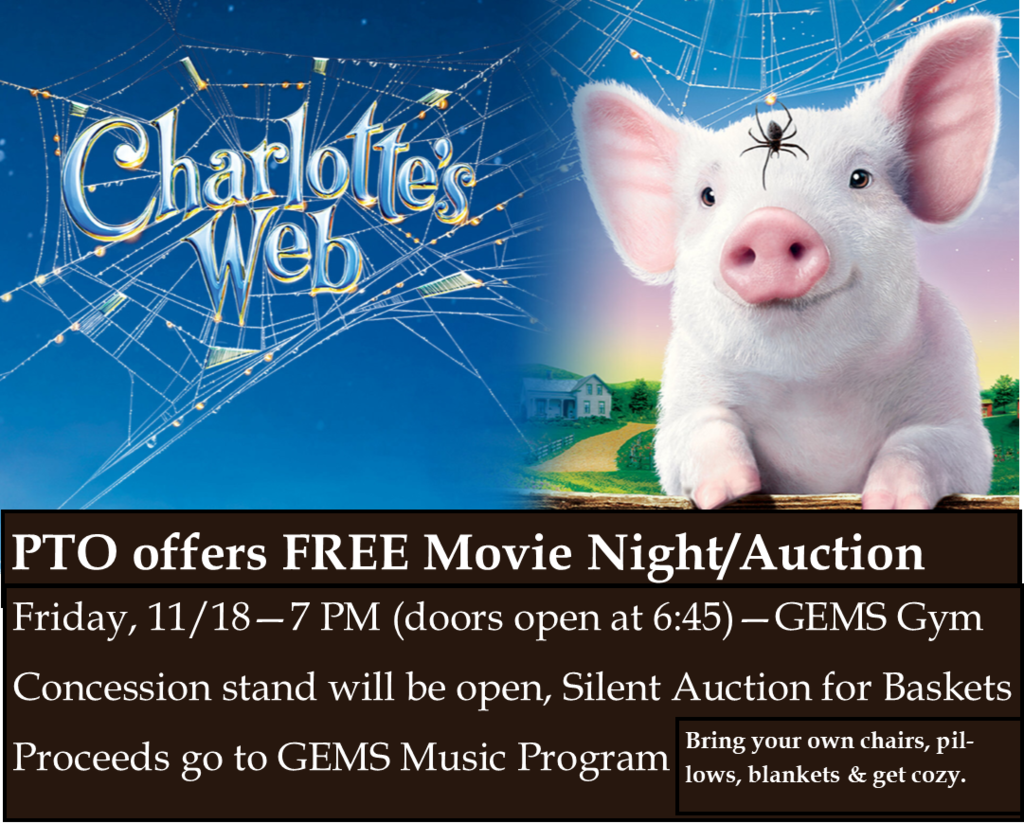 Here's what's happening in Music!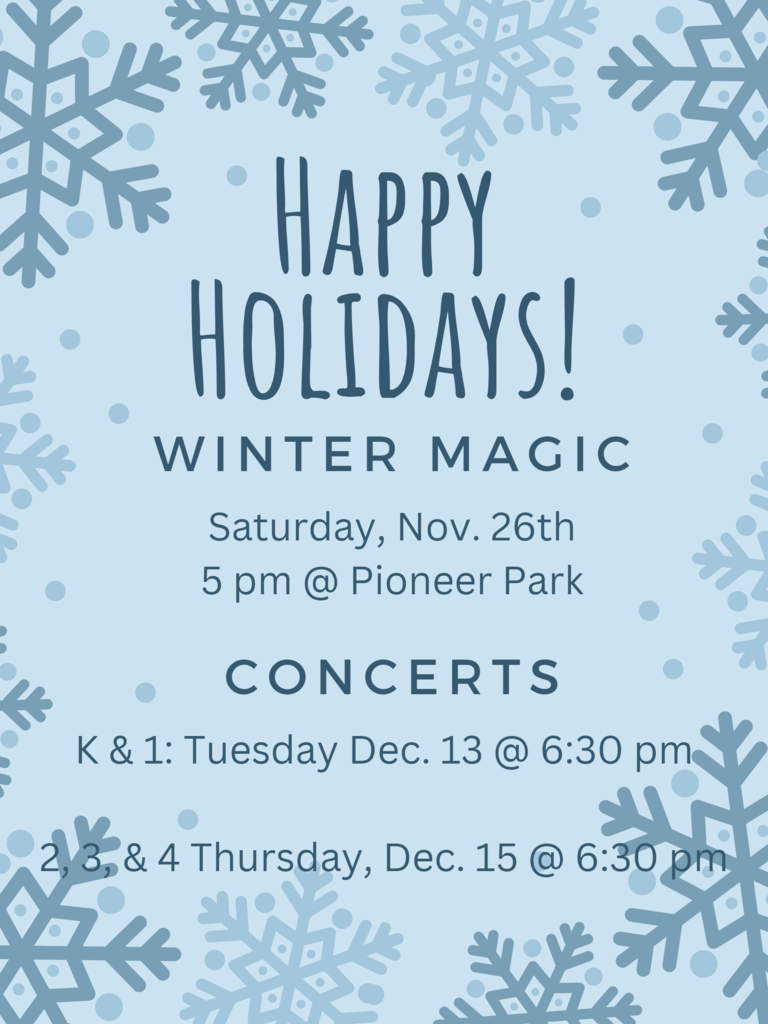 Joins us for the annual Veterans Day Assembly at GEMS Thursday, November 10th @ 9 a.m. All are welcome to attend.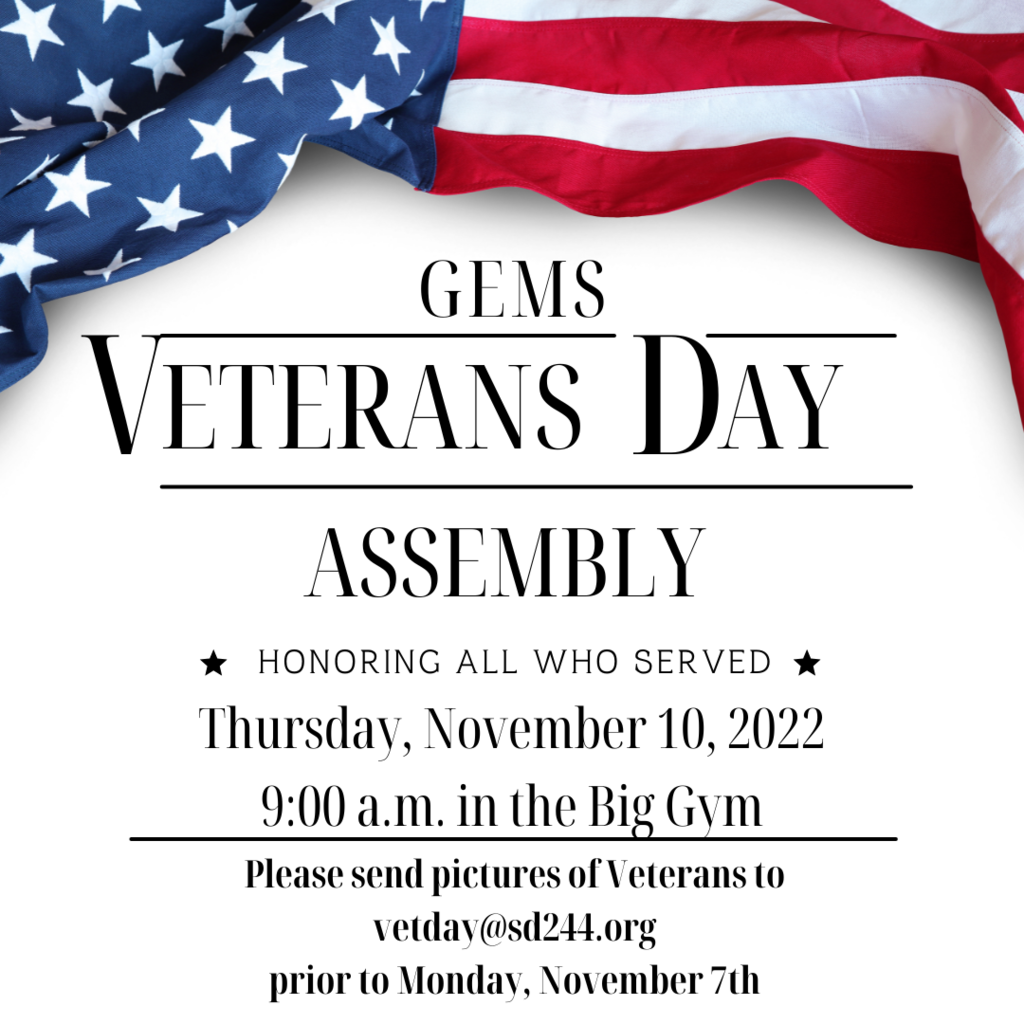 GEMS Band and Choir Concert Tuesday, October 24th 6:30 pm Multipurpose Room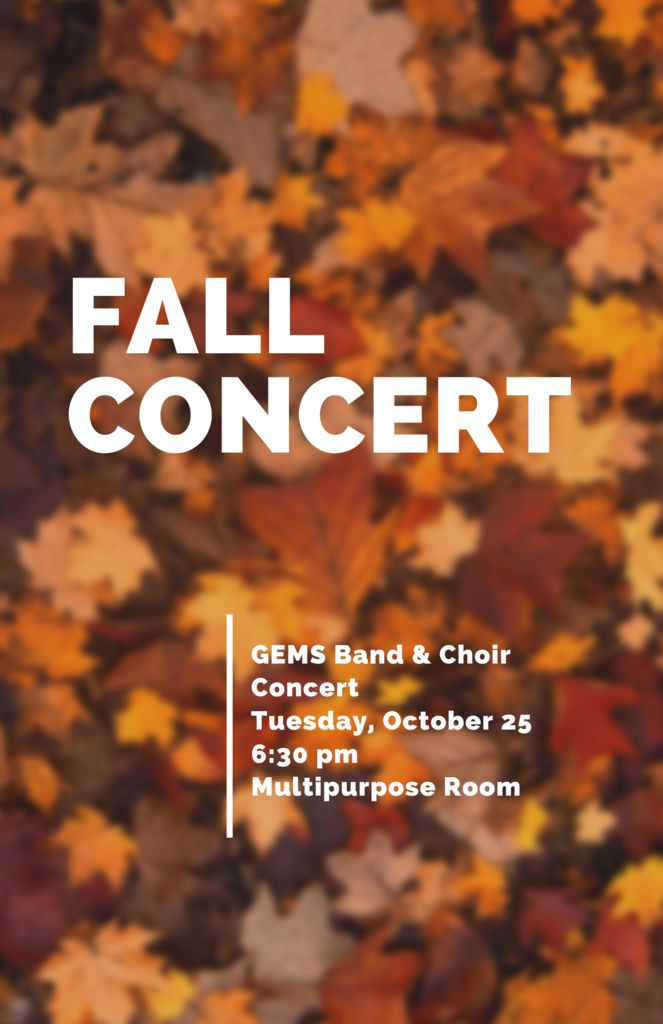 Music Boosters Meeting is coming up! Tuesday, October 11 @ 6:30 in the GHS Music Room. Please come and see how you can help support the music programs at GEMS ANS GHS!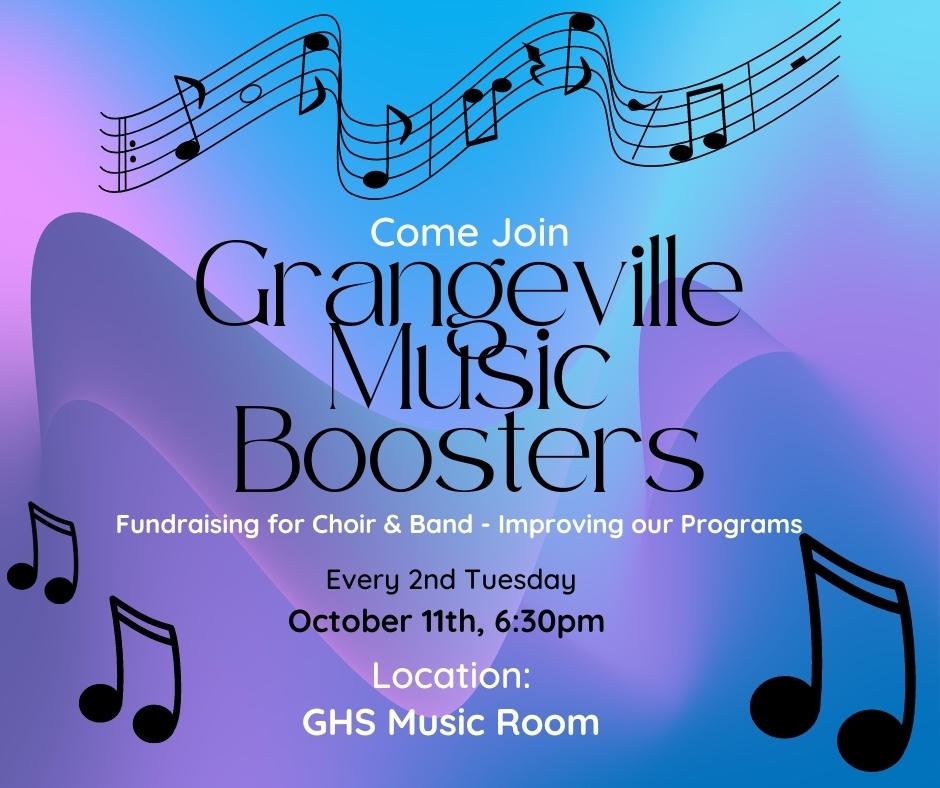 Blood drive TODAY! 1:30 - 6 pm GEMS Community Room We are short 13 donors. Please come if you have time. We will get a $2,000.00 STEM grant if we get 13 more donors! Thank you for your generous life-giving donation.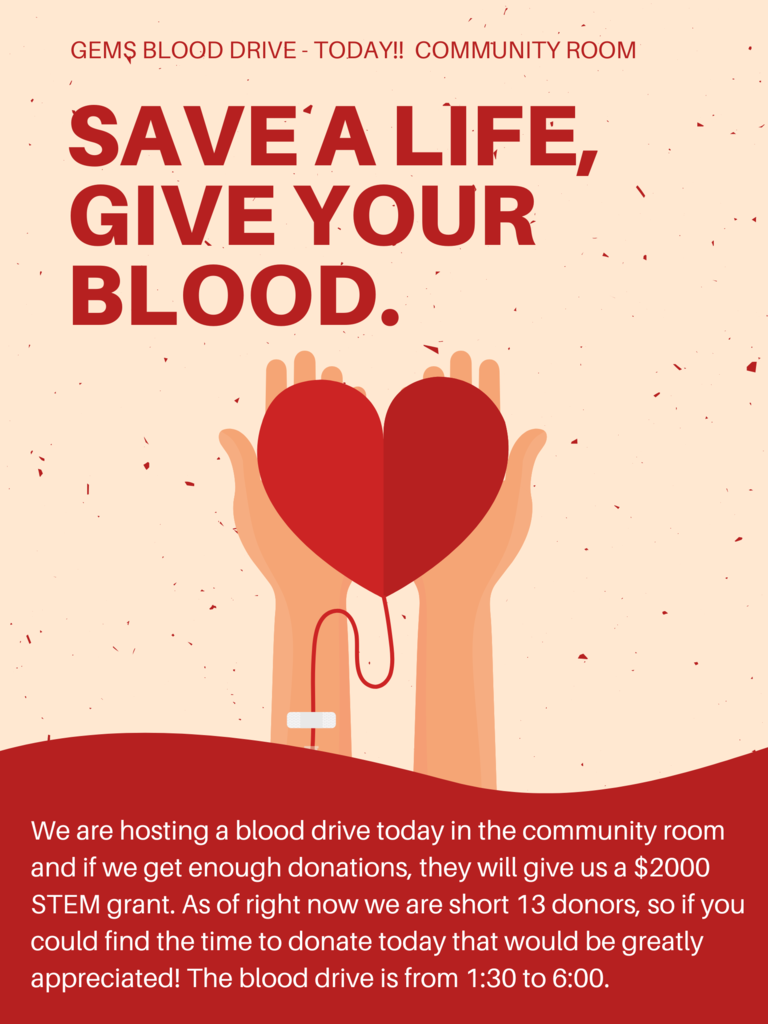 (This an old photo from a previous year--you didn't miss it!) GEMS Jog-a-thon Update: Due to the strong possibility of rain on Thursday, we are postponing the Jog-a-Thon to Monday. The schedule for the jogging events will be: K/1 - 1:20 to 1:45 2/3 - 1:50 to 2:15 4/5 - 2:35 to 3:00 MS - 3:05 to 3:30 Let's hope for a bright and sunny day on Monday!

Community Members, Parents, and Students are invited to join us for the 1st Music Sponsor Club meeting. Monday, September 26 @ 6:00 pm. GHS Music Room. See ya there!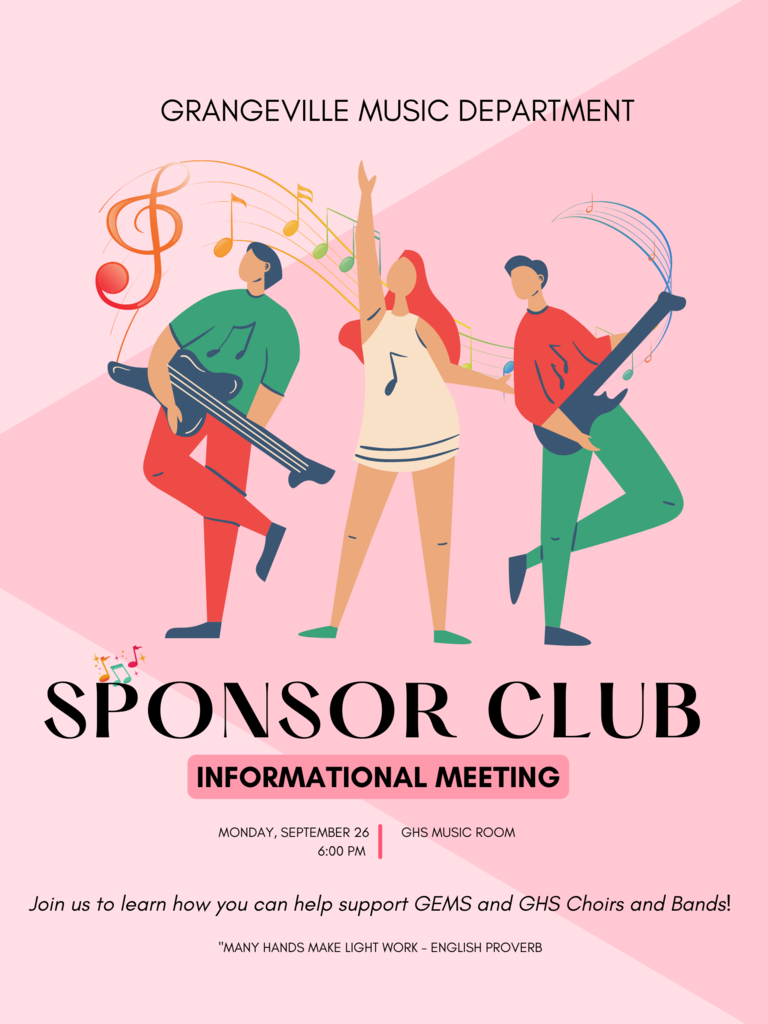 Update 1--The GHS Volleyball Game is really on Tuesday night, there was a typo on the website that caused some confusion. Sorry. Update 2--The 4th & 5th grades cannot go on their field trip because the air quality is not healthy enough for an outdoor adventure this week. SO...they are staying at school and having a Pajama Day tomorrow for Spirit Week. Note: The guideline for outdoor school activities (including recess, football practice or games, parades, etc.) is that the Air Quality Index needs to be below 150. See
https://www.iqair.com/us/usa/idaho/grangeville
for up-to-date information about our local air quality.