Join us as we tag along on the ADVENTURES OF LEWIS AND CLARK... or is it Clark and Lewis? A musical play put on by the GEMS 4th grade classes. Wednesday and Thursday at 10:00 in the Multipurpose Room.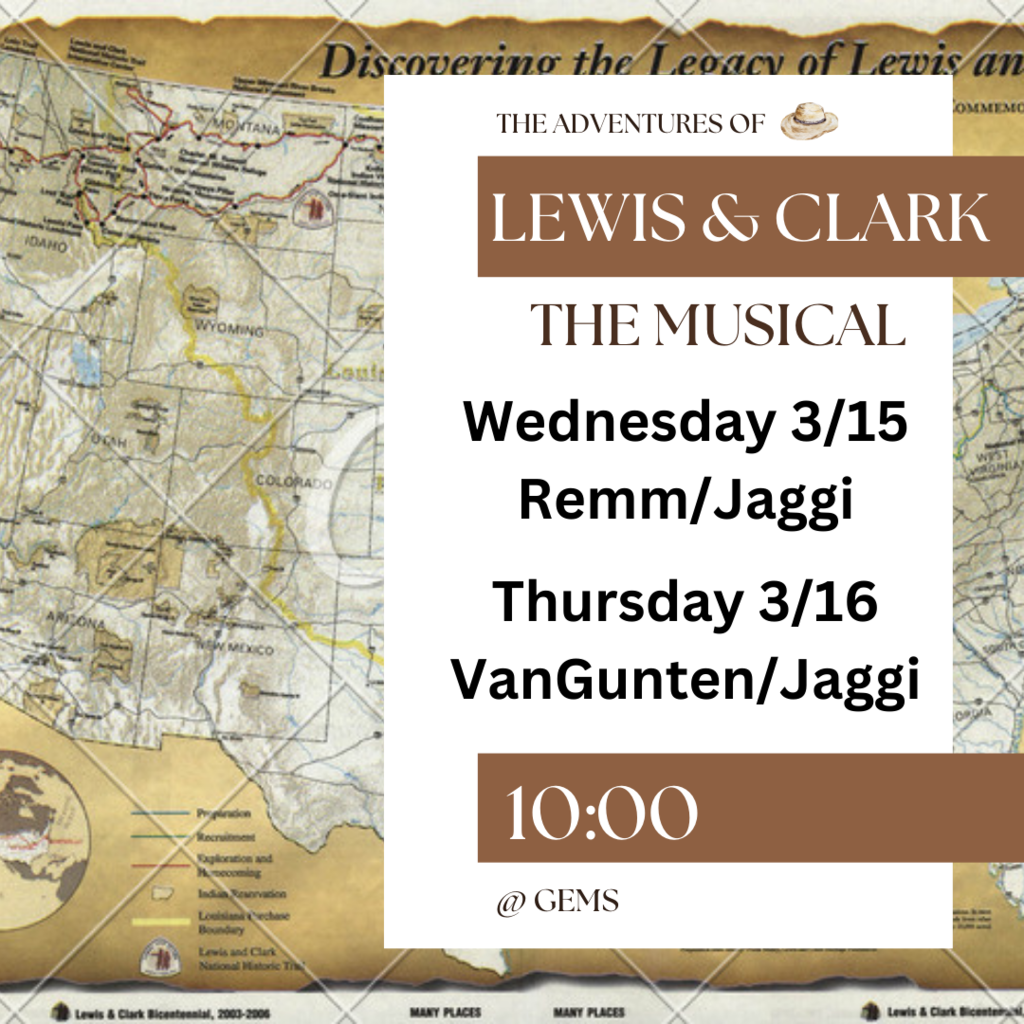 Please Join us for our 3rd Quarter Concert!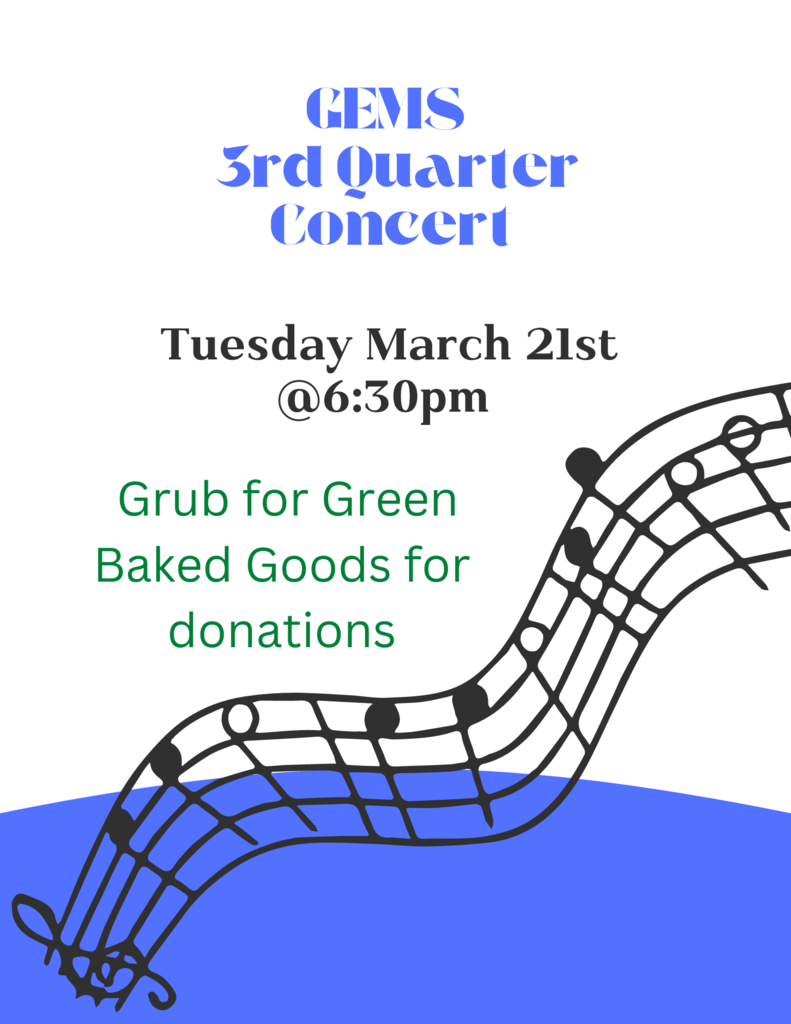 We feel so honored to have been given a new-to-us baby grand piano! Judy Jefferies donated her beloved piano to GEMS last week. It had been in her family for over 75 years and she played it for many of those years. She and her husband, Arge, are moving to Meridian and decided to donate the piano to GEMS instead of selling it or moving it. A big thanks to Ty Reuter and the Brandts for helping move it - not an easy job for an instrument of this size and weight! And no, they are not available to move more pianos any time soon :) Stop in and see our new "baby" in Miss Carla's Music Room!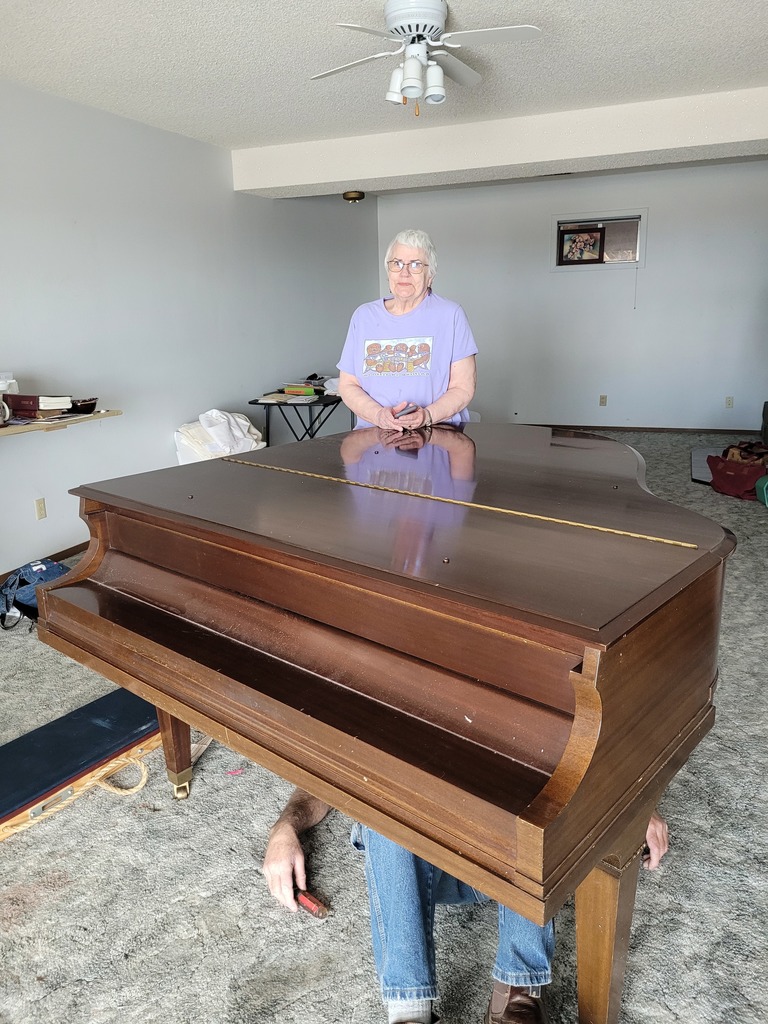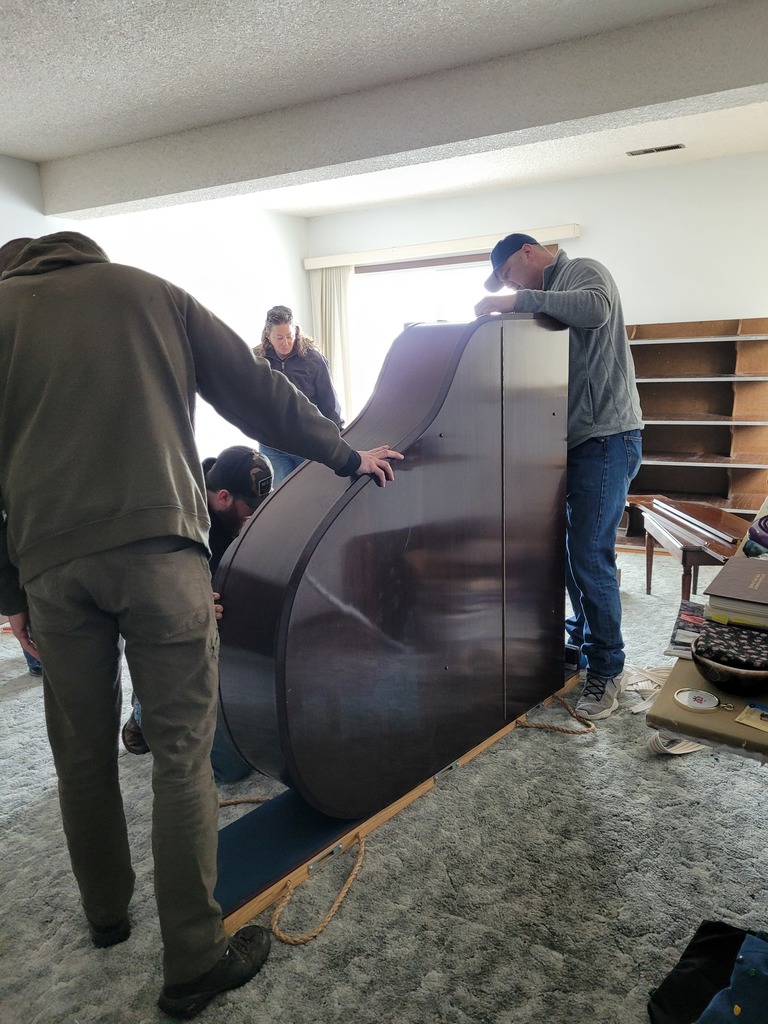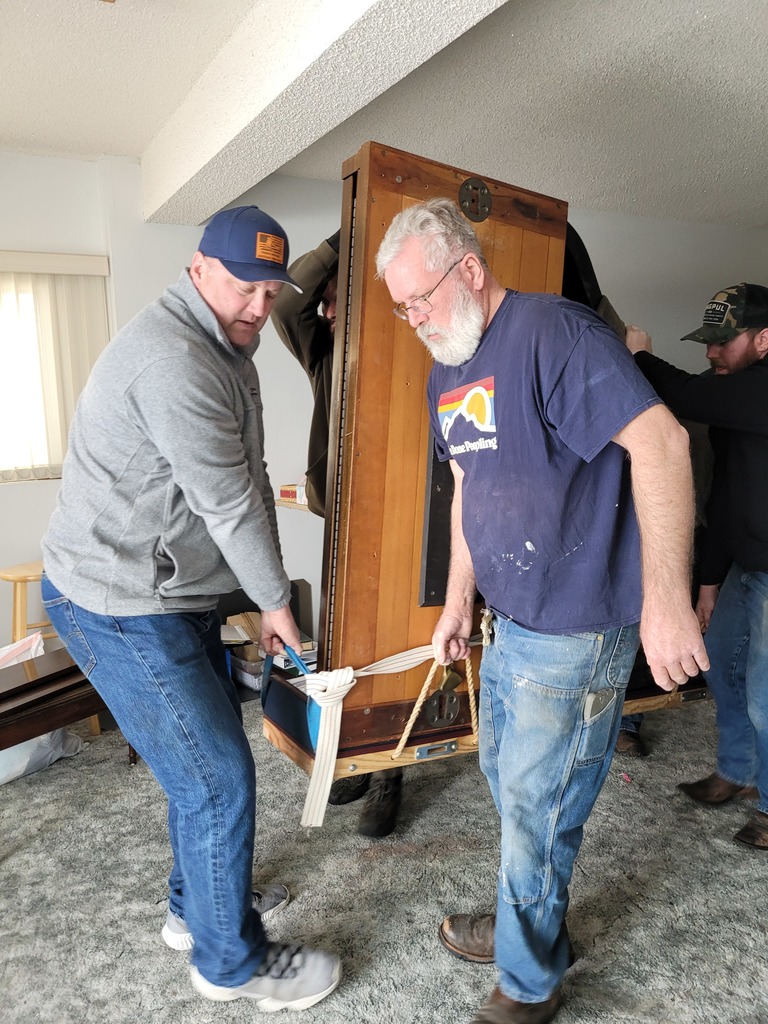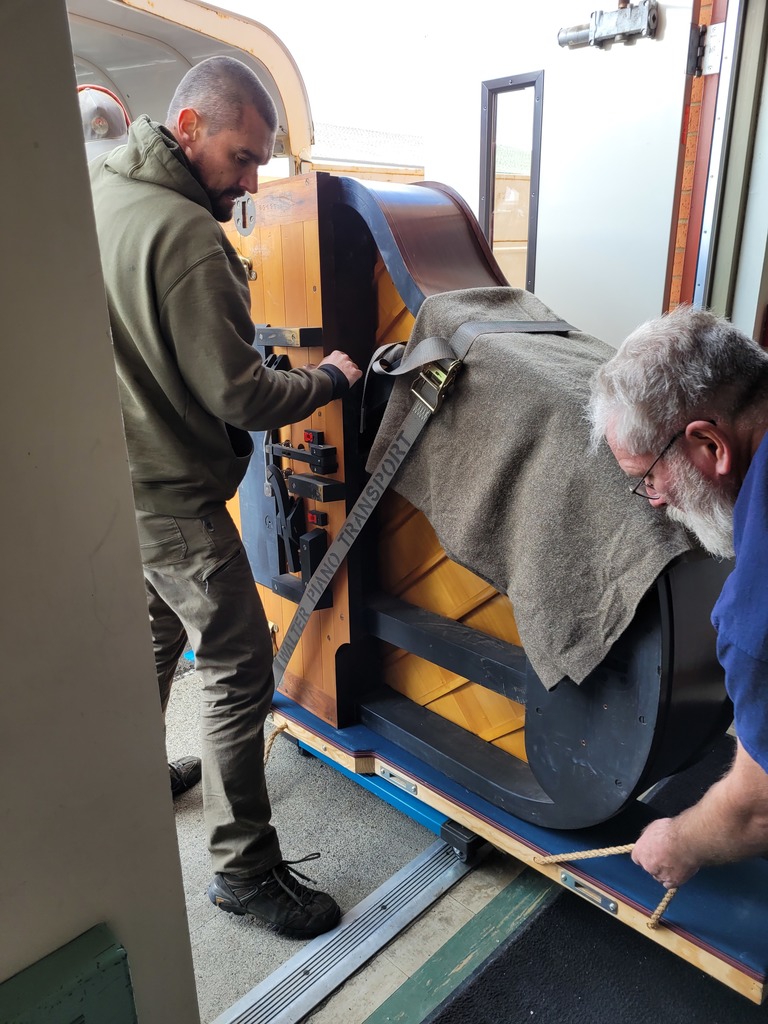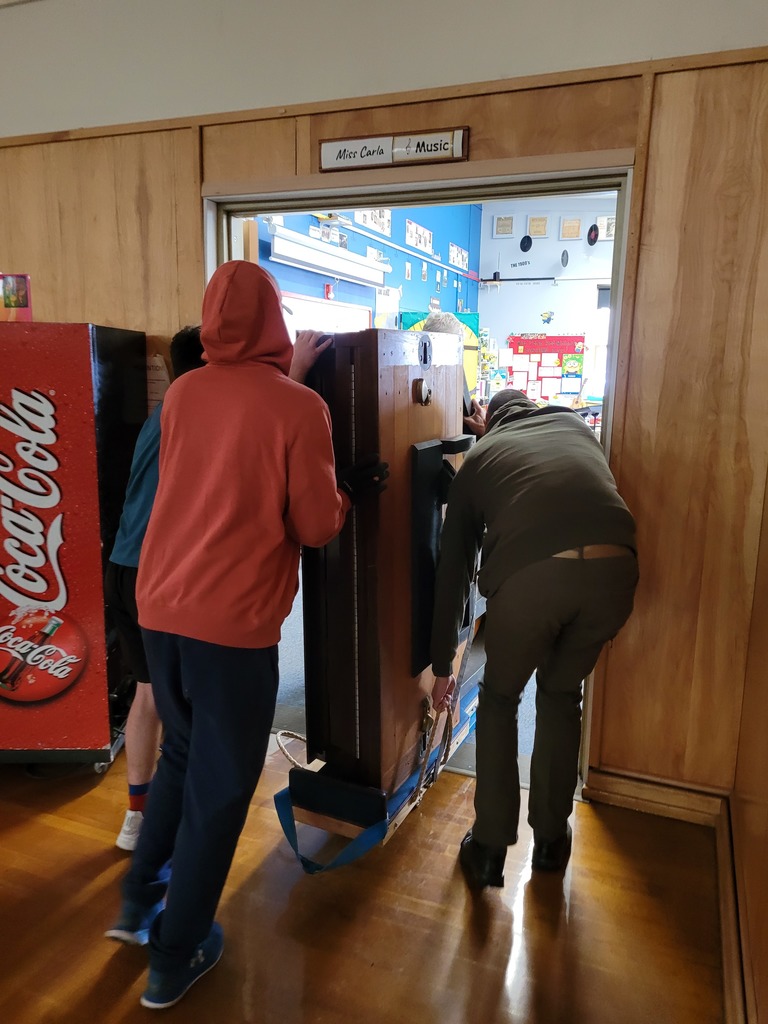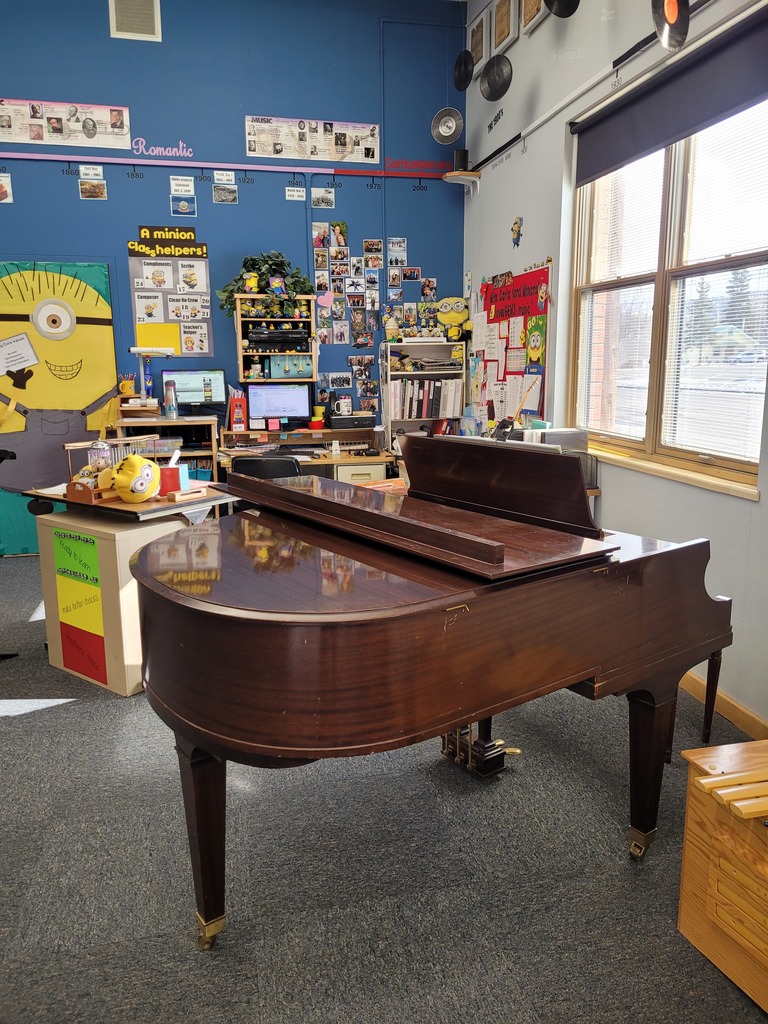 The whole community is invited to join us for a fun evening of dancing; polka's, circle mixers, reels and more! Come in comfy clothes and bring some water!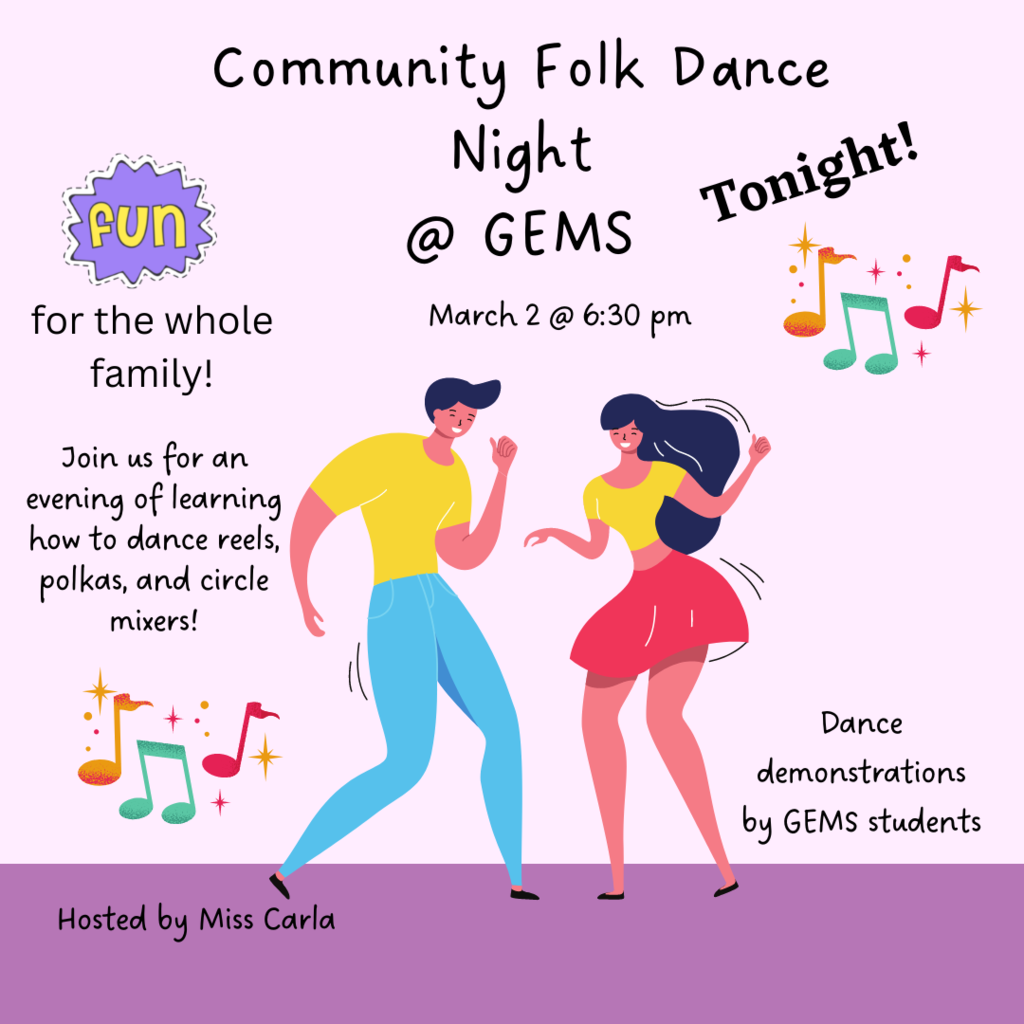 Join us for a fun evening of dancing for the whole family. Dances can be learned by all ages! Bring your water bottle and wear comfy clothes!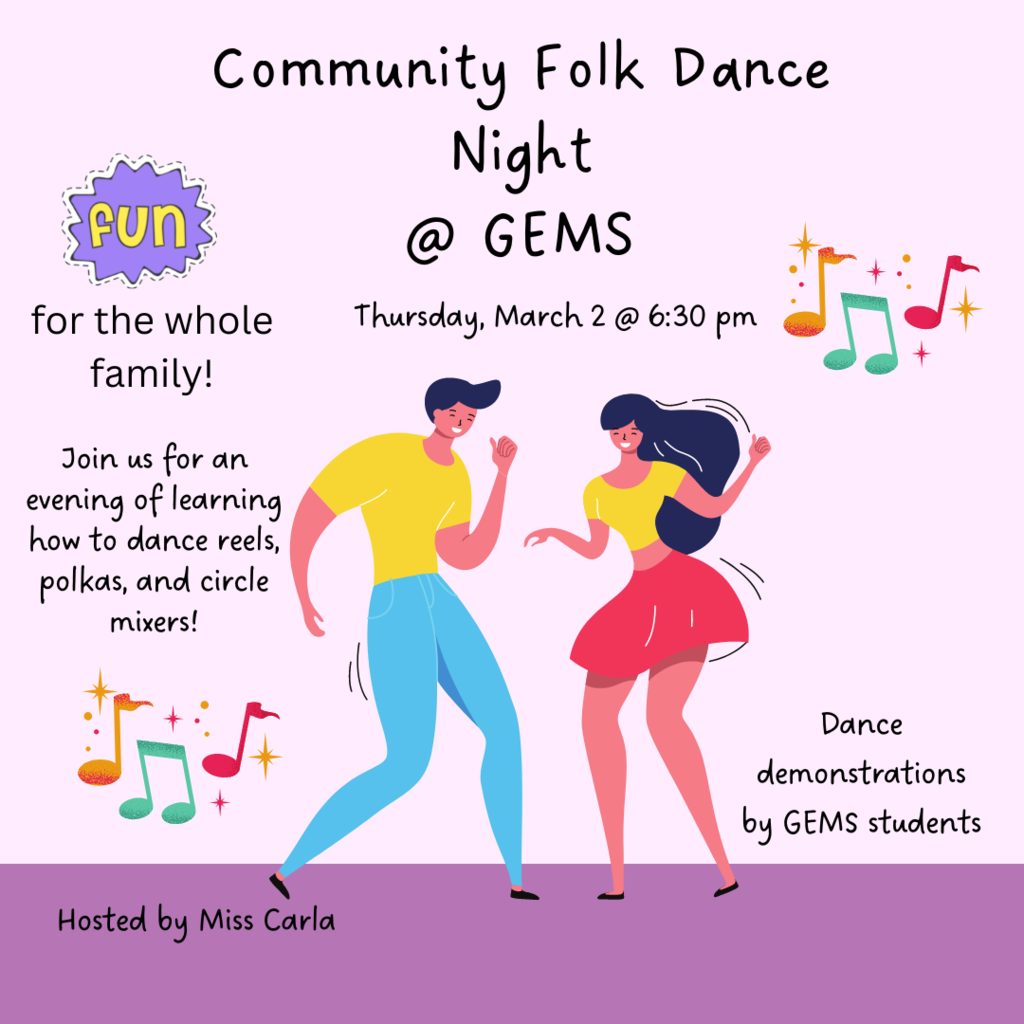 Varsity Blue is selling Singing Valentines! Find a VB member to purchase one, or pay for it at the GHS office. For GHS, GEMS, and in Grangeville City limits only. Money raised goes towards buying music for the choirs.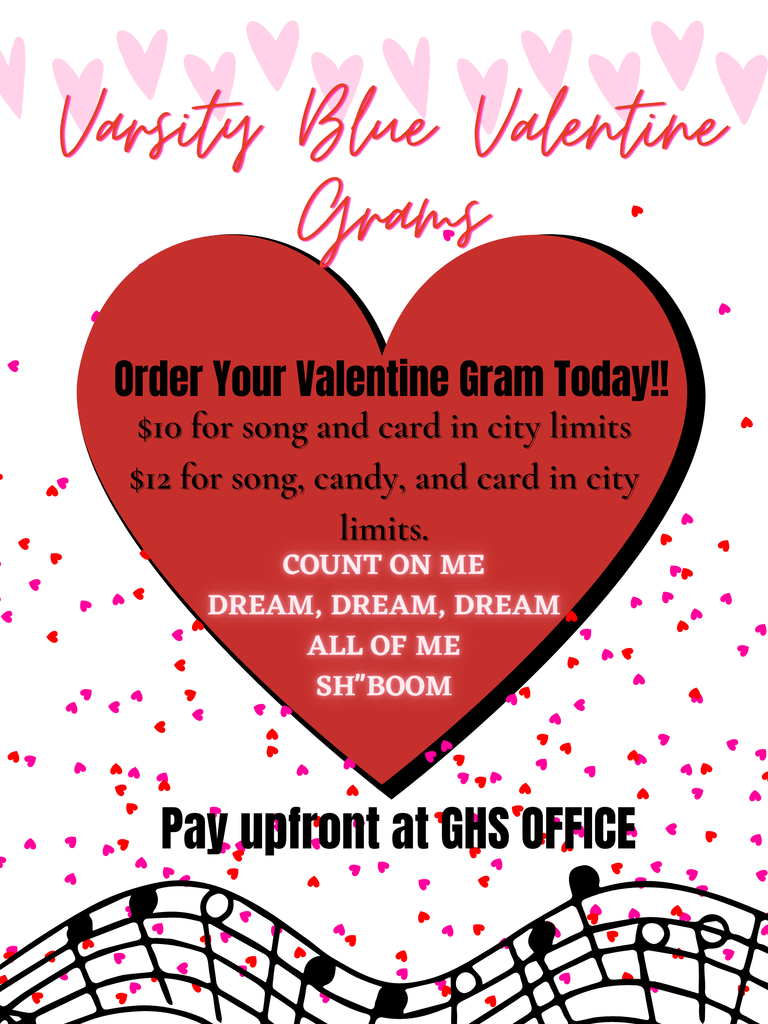 Grangeville High School Drama is putting on a play!! This is a fun evening for the whole family that you won't want to miss!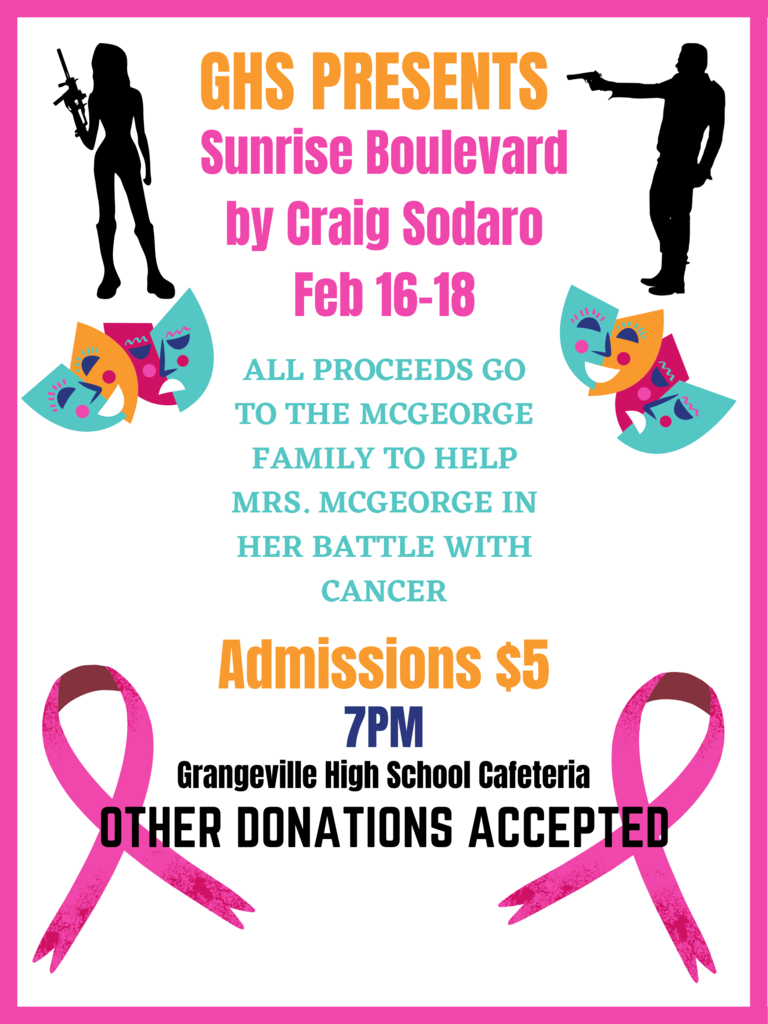 GEMS Talent Show is coming up!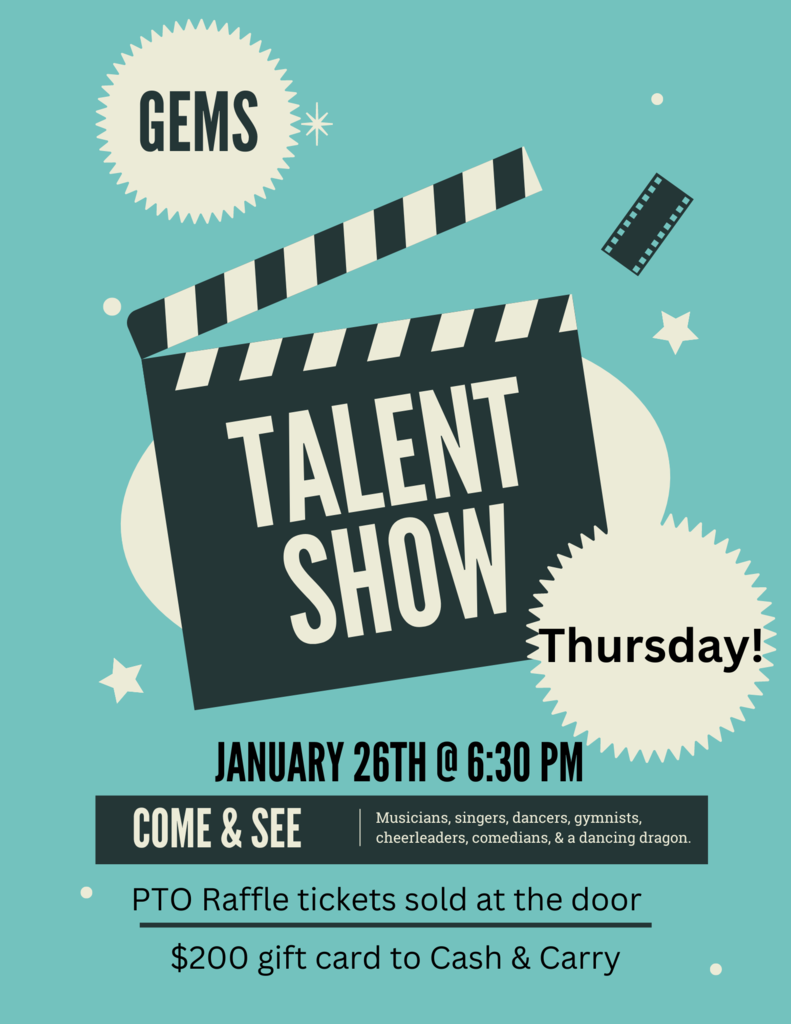 Middle School Concert on Tuesday!! See ya there!!
Since RESPECT is one of our core values that guide our school expectations and it is the value of the month of January, we are making a Word Cloud of our own--similar to the one you see here. All GEMS stakeholders are invited to submit five synonyms that relate to how they show respect or feel the respect of others. Nouns, verbs, and adjectives are all fine. Phrases do not work very well in Word Clouds--so just use single words. In a word cloud, any responses that get mentioned by more than one person are bigger-- so if multiple people mentioned it, it will be bigger on the Word Cloud image on our final product.
https://docs.google.com/forms/d/e/1FAIpQLSdmfpuV5txdGJTeHh0KeAcl2-1RrI462MbjXEjUI4OPKDs-4Q/viewform?usp=sf_link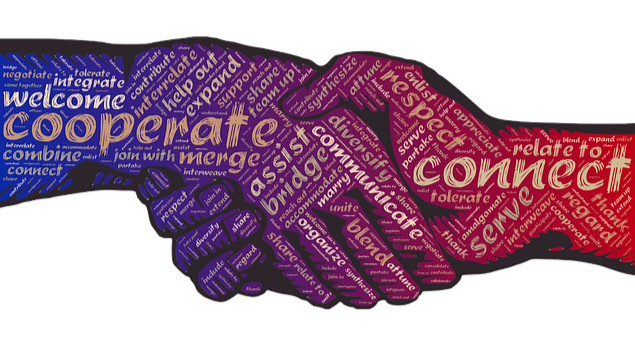 GEMS Talent Show is coming up! Auditions are Tuesday, January 10th! Sign up in the office for your time slot!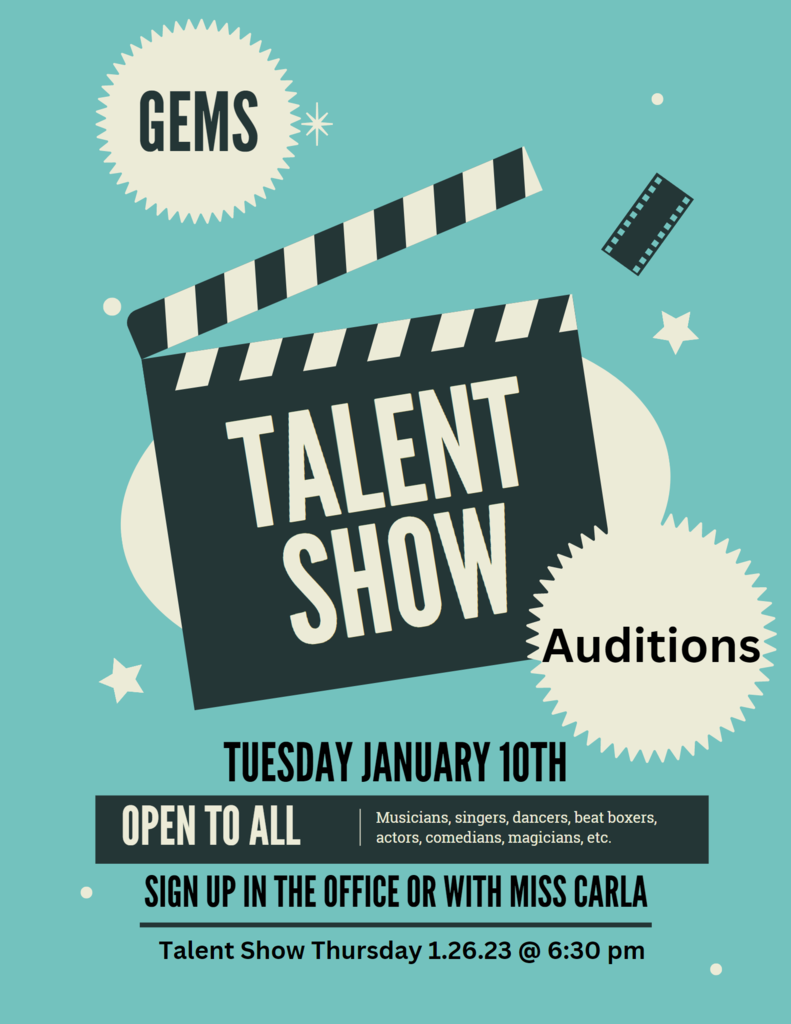 Due to drifts and wind, we will have a two hour delay in school starting tomorrow. At this point, the plan is for the bus routes to run two hours later. Keep safe and warm.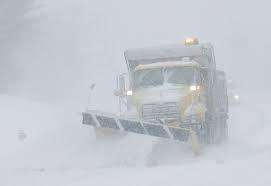 Come "Rock Around the Holidays" with us @ GEMS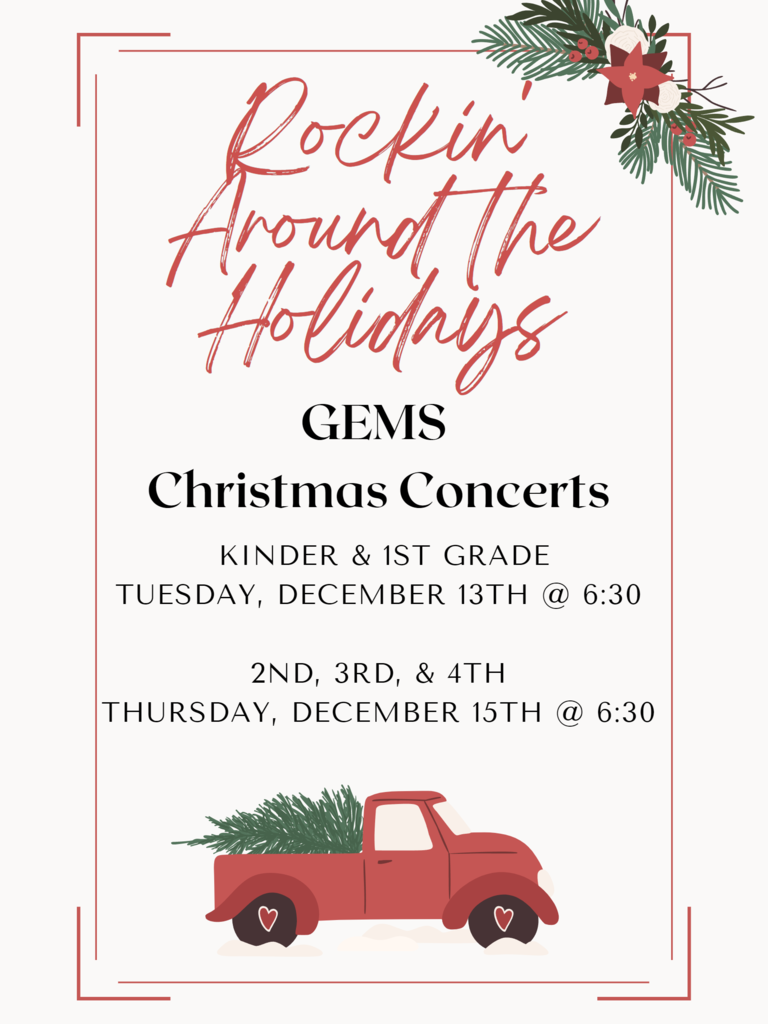 Bulldog Cards for Sale at GEMS and GHS or from Miss Carla. They make GREAT stocking stuffers. Support the local businesses that support our schools!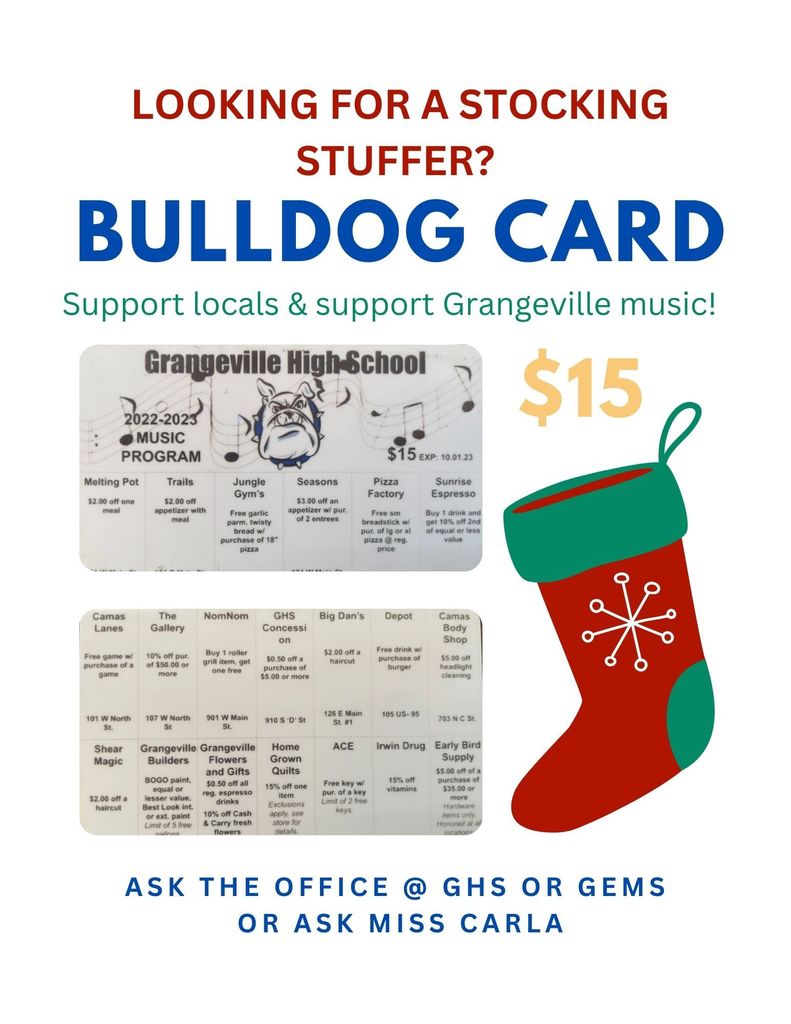 Winter Magic Tree Lighting Ceremony in the Park Saturday, 11/26 at 5:00 PM. Kindergarten - 4th Graders and the Middle School Choir will be singing "Rockin' Around the Christmas Tree" and "Marshmallow World" at this fun community event that kicks off the Christmas Season in Grangeville. (Thanks to the Idaho County Free Press for a photo from a previous year.)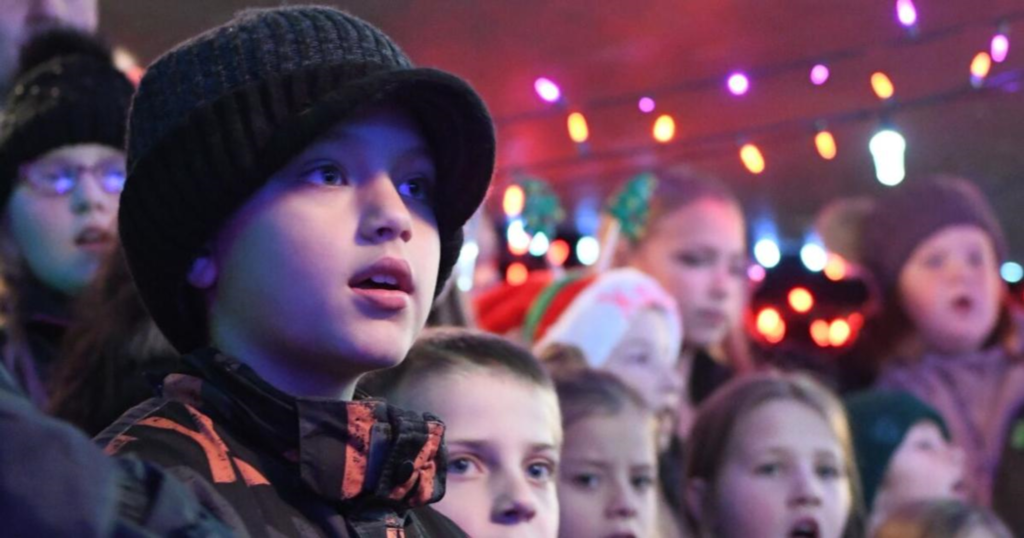 The school board meeting at CVE has been moved from the library to the CVE gym. Please enter through the playground gates.
PTO Movie Night & Silent Auction--Charlotte's Web. GEMS Gym on Friday, November 18 at 7 PM. Free movie. The concession stand will be open. The Silent Auction will be available for bids. Proceeds benefit the GEMS Music Program.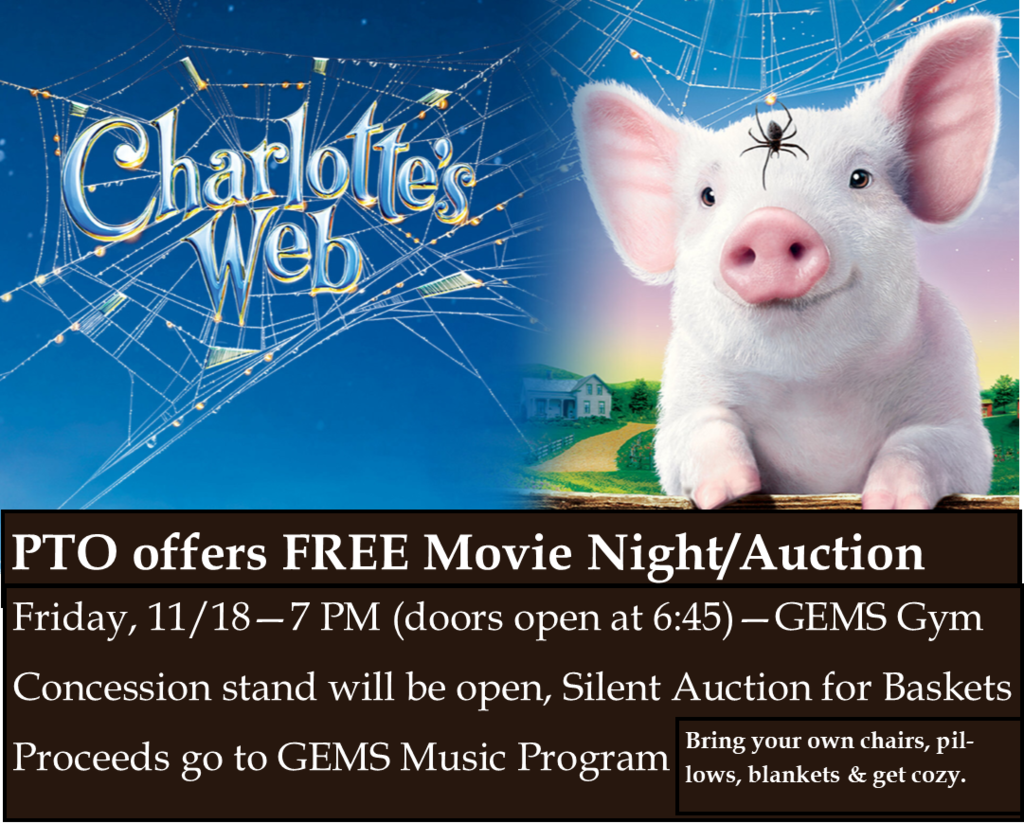 Here's what's happening in Music!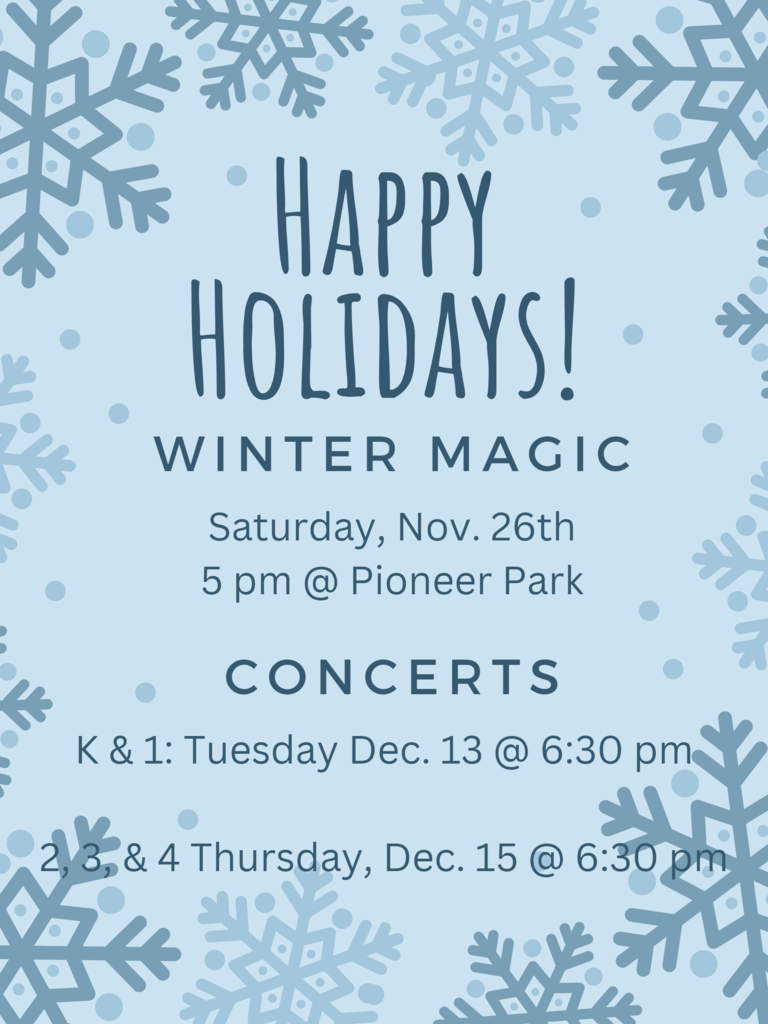 Joins us for the annual Veterans Day Assembly at GEMS Thursday, November 10th @ 9 a.m. All are welcome to attend.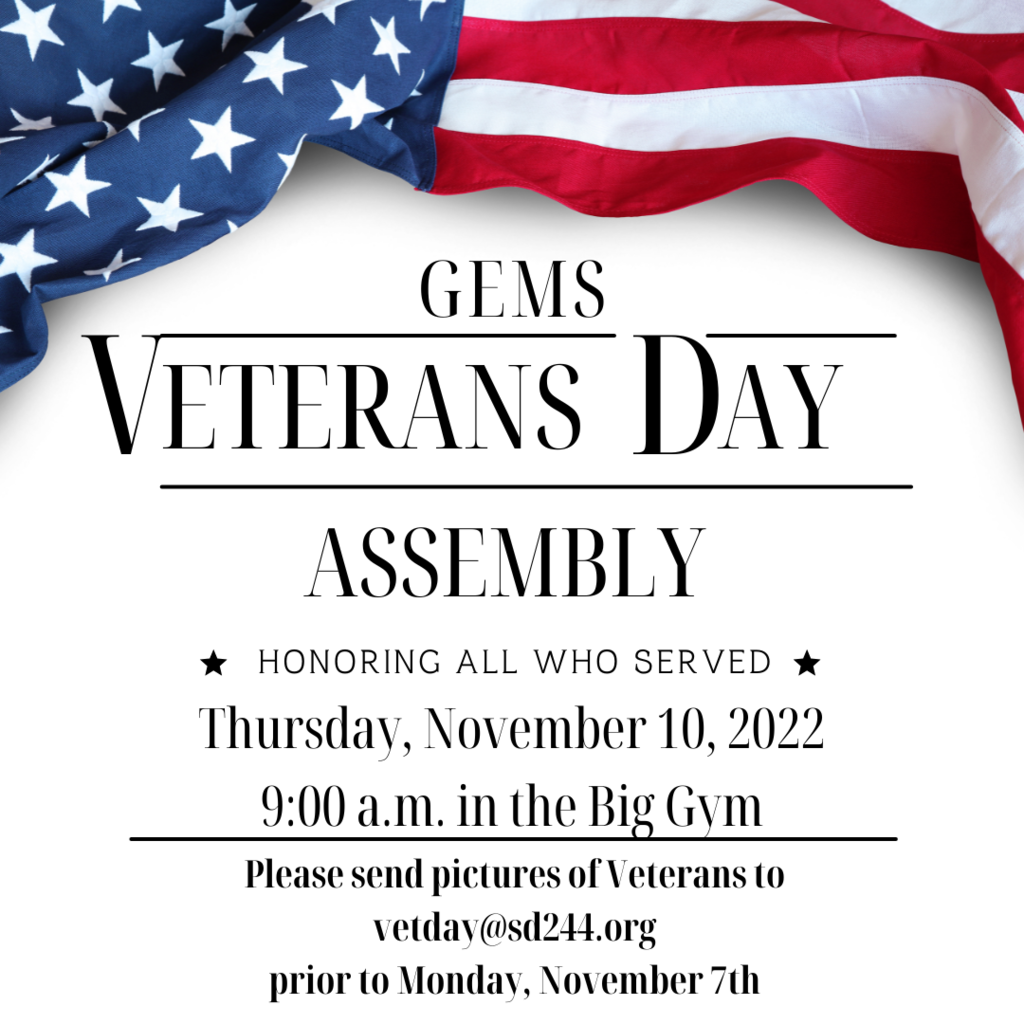 GEMS Band and Choir Concert Tuesday, October 24th 6:30 pm Multipurpose Room